These days everyone has 'aero' looking clothing, tight fit, shiny fabrics, strange grooves, stuff that looks fast… but what if it's not?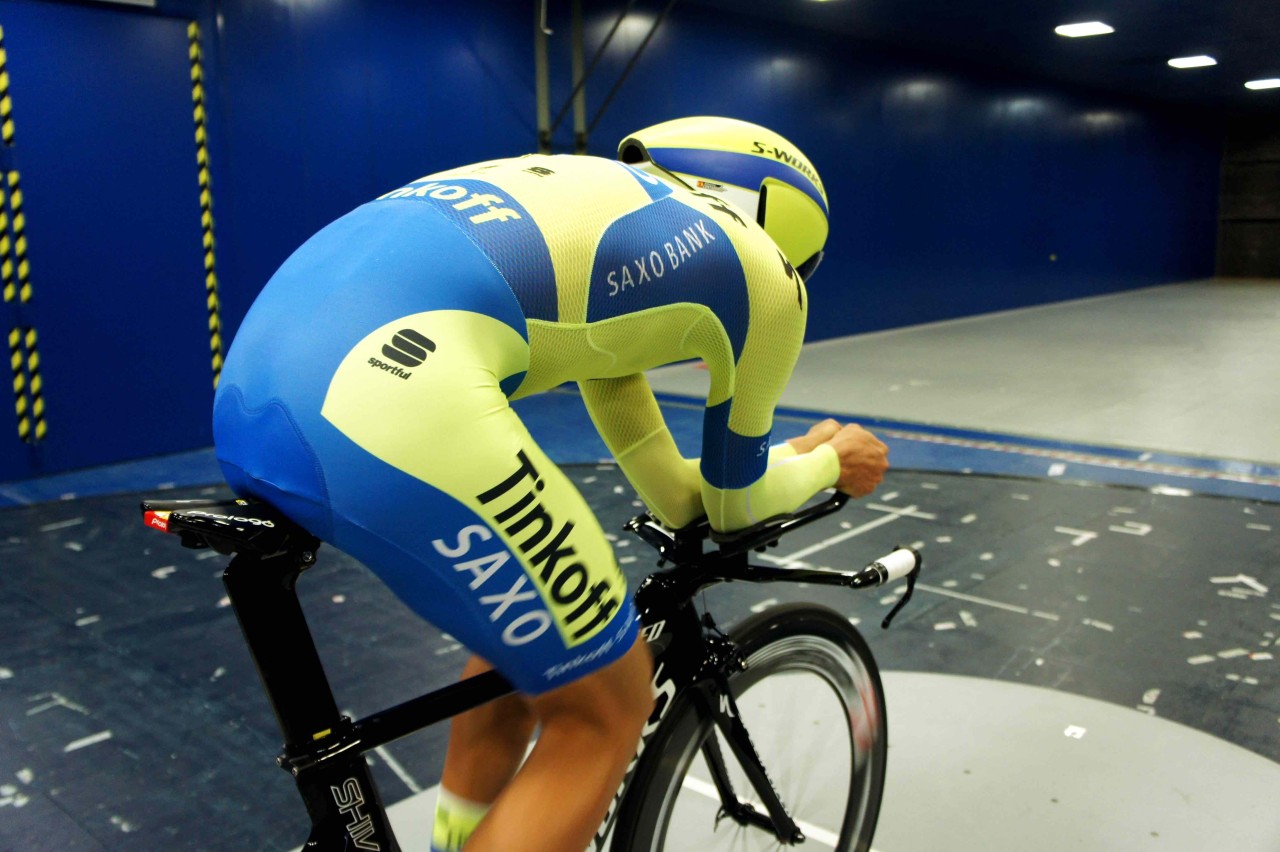 Common sense would suggest that your average skinsuit should be faster than wearing a jersey and shorts – but we've tested some in the windtunnel that are not only slower than our R&D SpeedSkin jersey (with BodyFit bibshorts) but are also out performed by our standard BodyFit kit (that wasn't even designed with aerodynamics in mind).
One of the most popular skinsuits in the peloton is actually no faster than a suit we made 5 years ago, yet riders go out of their way to get one made for them and disguised as if it came from their clothing sponsor.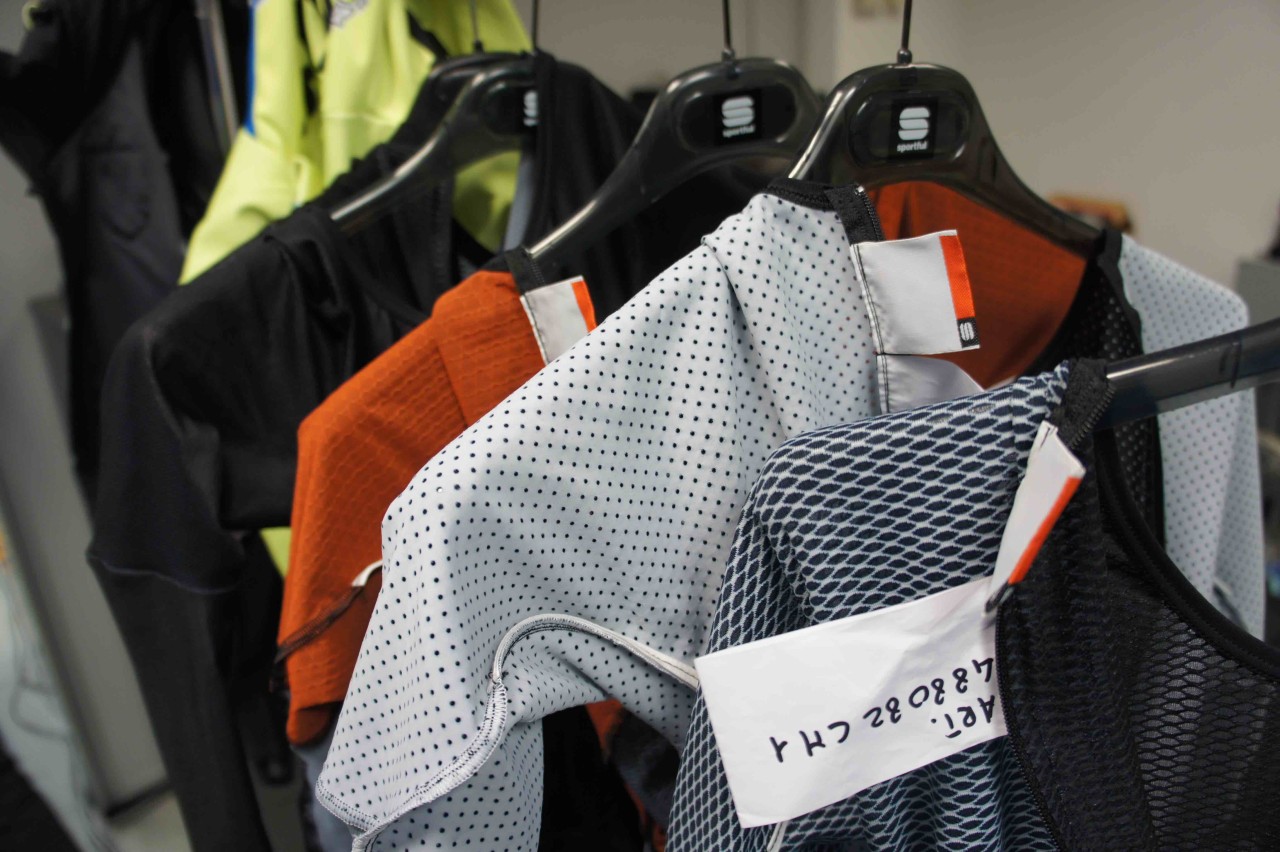 Truth be told it's not hard to make clothing reasonably aerodynamic, mostly it's down to fit – getting rid of any folds, creases and wrinkles – that's the low hanging fruit.
But how do you go further than that?
5 years ago if you told people that tyre width and pressure make more different than rim depth they would have thought you were crazy…there's always somewhere to gain extra %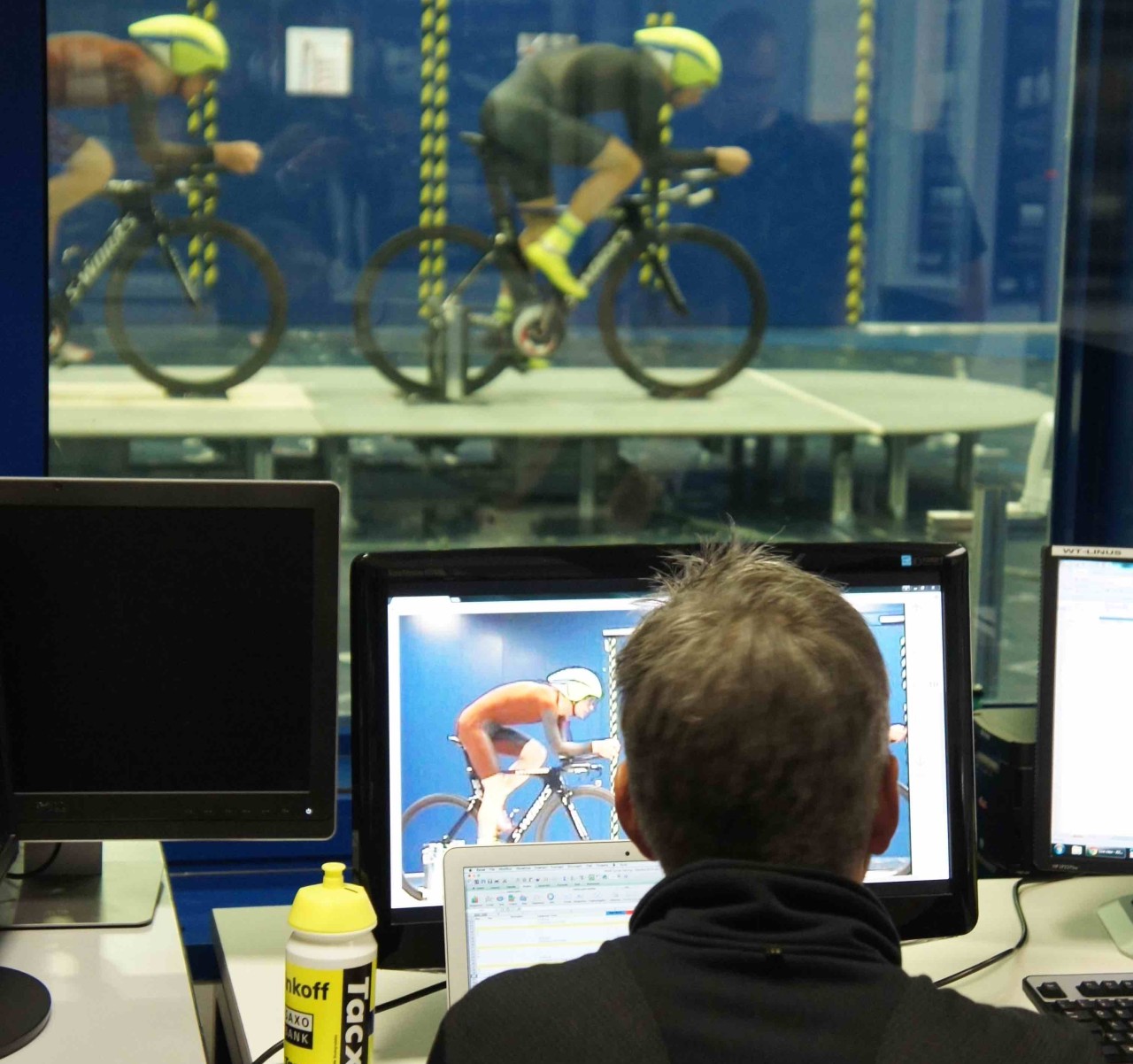 Each year we take riders from Tinkoff Saxo to the Wind Tunnel to explore clothing aerodynamics, this year we thought we would try something different – how can we make a bigger difference to the aerodynamics of a team riding together in a TTT?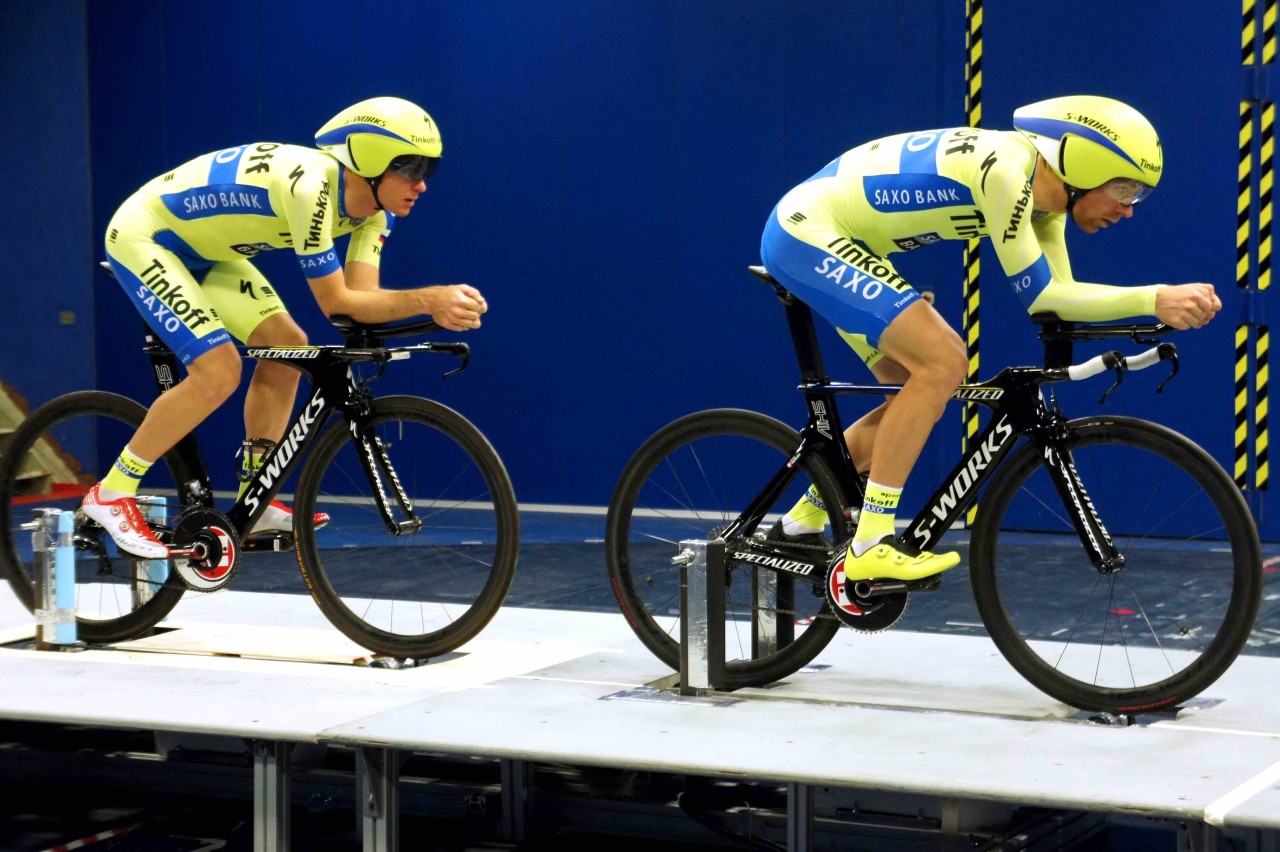 The results were interesting to say the least, we can't tell you much more than that, but hopefully you should soon see some results of our experiments.
Tinkoff Saxo TTT schedule 2015
May 9th – TTT 17.6km San Lorenzo – Sanremo, Giro d'Italia
July 12th – TTT 28km Vannes – Plumelec, Tour de France
August 22nd – TTT 7.4km Puerto banus – Marbella, Vuelta a Espana
September 20th – TTT 38.8km Richmond, World Championships