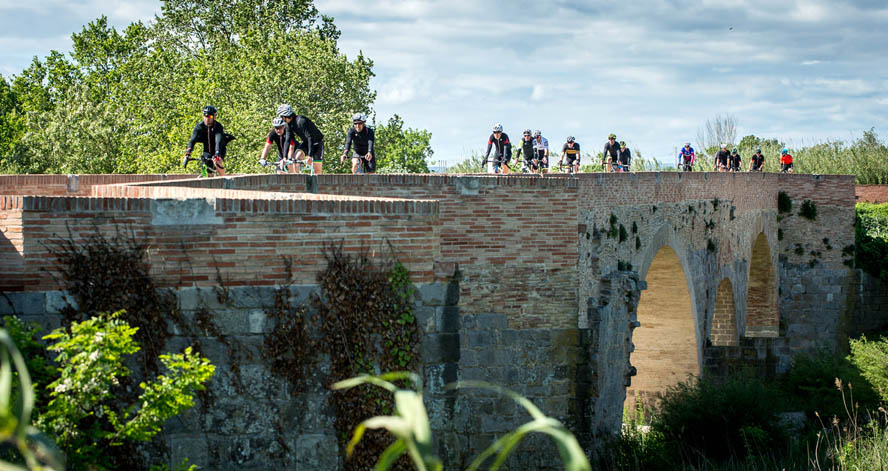 Gravel bikes, the new players at Sportful Day Spain
Journalists, customers and lovers of the Italian brand met together in this beautiful corner of Empordà to experience the roads and trails of the Tramontane.
On 24th April, the Spanish division of Sportful celebrated its second "Sportful Day" in Roses (Girona). This corner of the Empordà region once again hosted this event in which customers, journalists and lovers of the Italian brand met for a great day out, with bikes and friends. For the 2016 edition we decided on gravel bikes,  for a modern take on the bicycle tour.  Around fifty riders explored a route that allowed them to discover the charm of the trails crossing the Empordà plain and it's beautiful wetlands. Even the strong tramontane wind, the Sportful peloton succeeded in completing a diverse route full of pleasant surprises. After the race, riders and guests were treated to a tasty fideuá, a dish made with local products, served in the wonderful Aquabrava water park.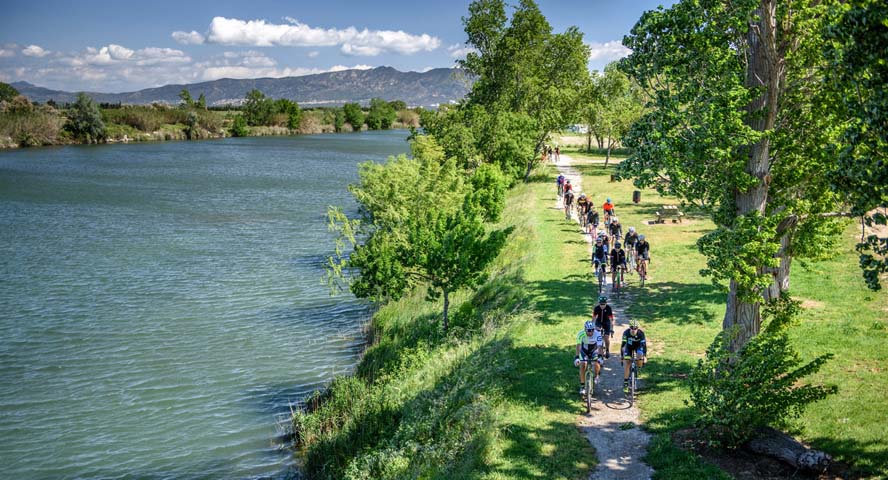 The Sportful Day also to introduced the latest addition to the range for this spring-summer season: the Fiandre Light Norain shorts. This is a summer version of the Fiandre winter shorts. It is a light, very stretchy garment with 100% NoRain water resistant fabric that offers enhanced rain and mud protection thanks to the rear NoRain flap. These shorts are also equipped with a TC Pro seatpad, highly stretchable 3D mesh bib straps, elastic leg band with wide silicone gripper and highly visible reflective piping in several places. Perfect for exploring with your bike, on and off the road.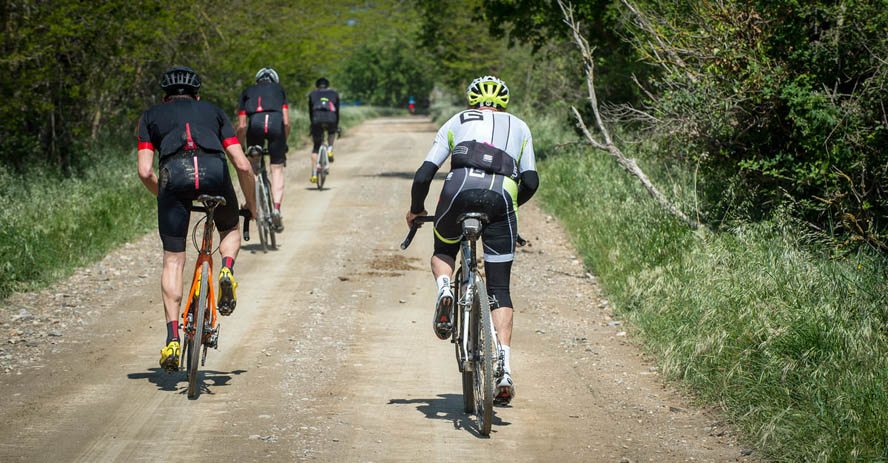 IT
Le bici gravel, protagoniste del secondo Sportful Day a Roses
Giornalisti, clienti e simpatizzanti del brand italiano si danno appuntamento nella località ampurdanesa per sfidare la Tramontana.
La divisione spagnola di Sportful ha celebrato domenica scorsa 24 aprile il suo secondo 'Sportful Day' a Roses (Girona). La localita ampurdanesa si è rivista sede di questo evento durante il quale clienti, giornalisti e simpatizzanti del marchio italiano si riuniscono con l'obiettivo di passare una piacevole giornata di ciclismo e amicizia. Per l'edizione 2016 si è scelta la modalità gravel in modo da dare un tocco "moderno" e diverso all'uscita in bici. Una cinquantina di ciclisti hanno partecipato a un percorso che è servito a far scoprire il fascino del "non asfaltato" della pianura ampurdanesa, inclusa la sua bellissima zona di paludi. Nonostante la forte Tramontana, il piccolo plotone di Sportful ha completato un percorso vario, fondamentalmente piano, non esente da piacevoli sorprese. Dopo la pedalata, i ciclisti e gli ospiti hanno potuto godere di una gustosa fideuá a base di prodotti locali, tutto questo nelle strutture del parco acquatico Aquabrava.
Lo Sportful Day è servito anche a introdurre una novità del brand italiano nella sua gamma di abbigliamento da ciclismo per questa stagione primavera-estate: il pantaloncino Fiandre Light Norain. Si tratta di una versione più leggera ed estiva del pantaloncino corto invernale Fiandre. Un indumento di mezza stagione, leggero, molto elastico e che offre una protezione maggiore contro pioggia e fango grazie al lembo posteriore in tessuto Norian. Questo pantaloncino presenta anche un fondello TC Pro, bretelle in rete 3D ad alta elasticità, orlo della gamba con striscia elastica larga e siliconata, così come vari dettagli rifrangenti di alta visibilità… Il pantaloncino Fiandre Light Norain è già disponibile nei punti vendita autorizzati a partire dalla taglia XS alla XXXL.
ES
Las bicis gravel, protagonistas del segundo Sportful Day en Roses
Periodistas, clientes y simpatizantes de la marca italiana se dan cita en la localidad ampurdanesa para desafiar a la Tramontana.
La división española de Sportful celebró el pasado doimngo 24 de abril su segundo 'Sportful Day' en Roses (Gerona). La localidad ampurdanesa repitió como sede de este evento en el que clientes, periodistas y simpatizantes de la marca italiana se reúnen con el objetivo de disfrutar de una agradable jornada de ciclismo y amistad. Para esta edición 2016, se escogió la modalidad gravel para dar un toque "moderno" y diferente a la salida en bici. Una cincuantena de ciclistas participaron de una ruta que sirvió para descubrir los encantos "no asfaltados" de la plana ampurdanesa, incluidos su preciosa zona de marismas. A pesar de la fuerte Tramontana, el pequeño pelotón de Sportful completó un recorrido variado, básicamente llano y no exentos de agradables sorpresas. Tras la pedalada, ciclistas y acompañantes pudieron degustar una sabrosa fideuá elaborada a base de productos locales, todo ello en las instalaciones del parque acuático Aquabrava.
El Sportful Day sirvió también para presentar en sociedad una de las nuevas incorporaciones de la marca italiana en su gama de ropa ciclista para esta temporada primavera-verano: el culote Fiandre Light Norain. Se trata de una versión aligerada y más veraniega del culote corto de invierno Fiandre. Una prenda de entretiempo, ligera, muy elástica y que ofrece un plus extra de protección a la lluvia y el barro gracias a su faldón trasero de tejido Norian. Este culote cuenta además con la badana TC Pro, tirantes en red 3D de gran elasticidad, remate final de la pernera con tira eslástica ancha y siliconada, así cómo varios detalles reflectantes de lata visibilidad… El culote Fiandre Light Norain está ya disponible en los puntos de venta autorizados en tallas XS a XXXL.
Fotos: Sergio Ros de Mora (www.rosdemora.com)