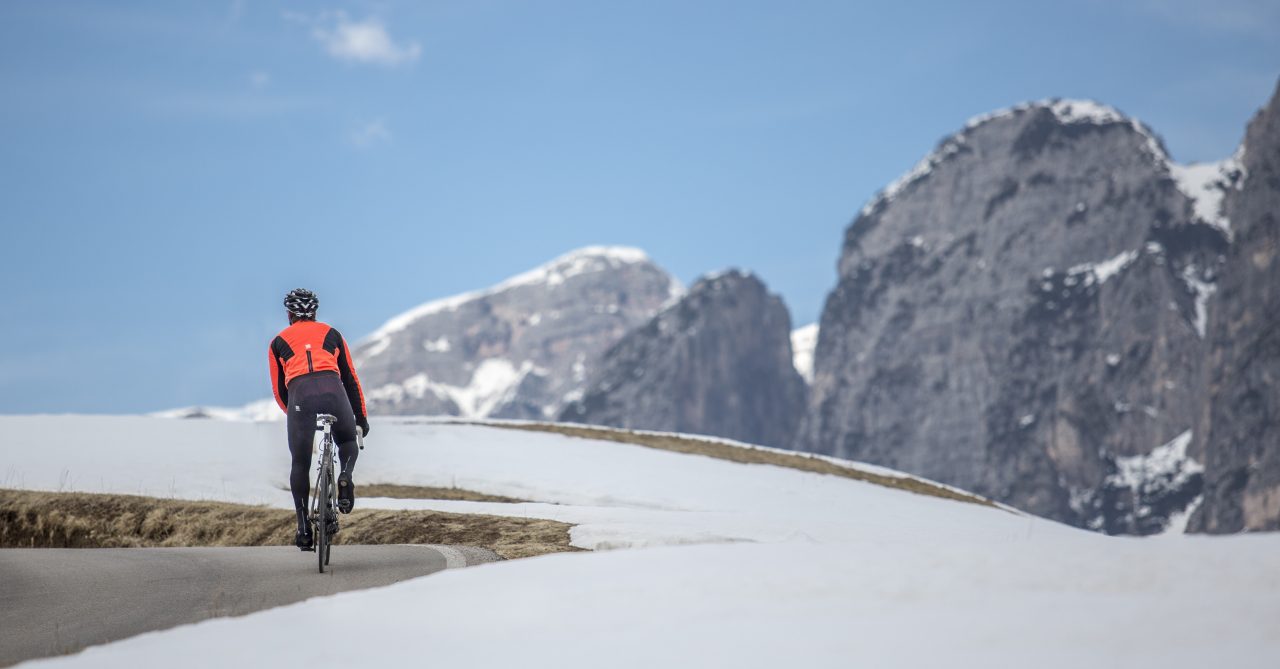 Let's face it, most of our winter rides are done when it's dry and ideally sunny, there's nothing better than escaping on a cold, crisp winter day. There are lots of winter products on the market that are primarily aimed at waterproofing, for rides in the rain, these tend to have breathability issues as many of the membranes used to prevent water getting in also block moisture getting out. There's also plenty of winter kit designed to keep you as warm as possible, again usually at the expense of breathability. The problem with both of these types of products is that they can actually make you colder. Sweating is the body's way of cooling down, the moisture transports heat away from the body and cools the skin. The issue with this is when the moisture has no where to go it keeps cooling you down.
With an extremely breathable insulation like the Polartec® Alpha® we use in our R&D jackets the excess moisture and heat is transported away, allowing your body to regulate temperature more effectively.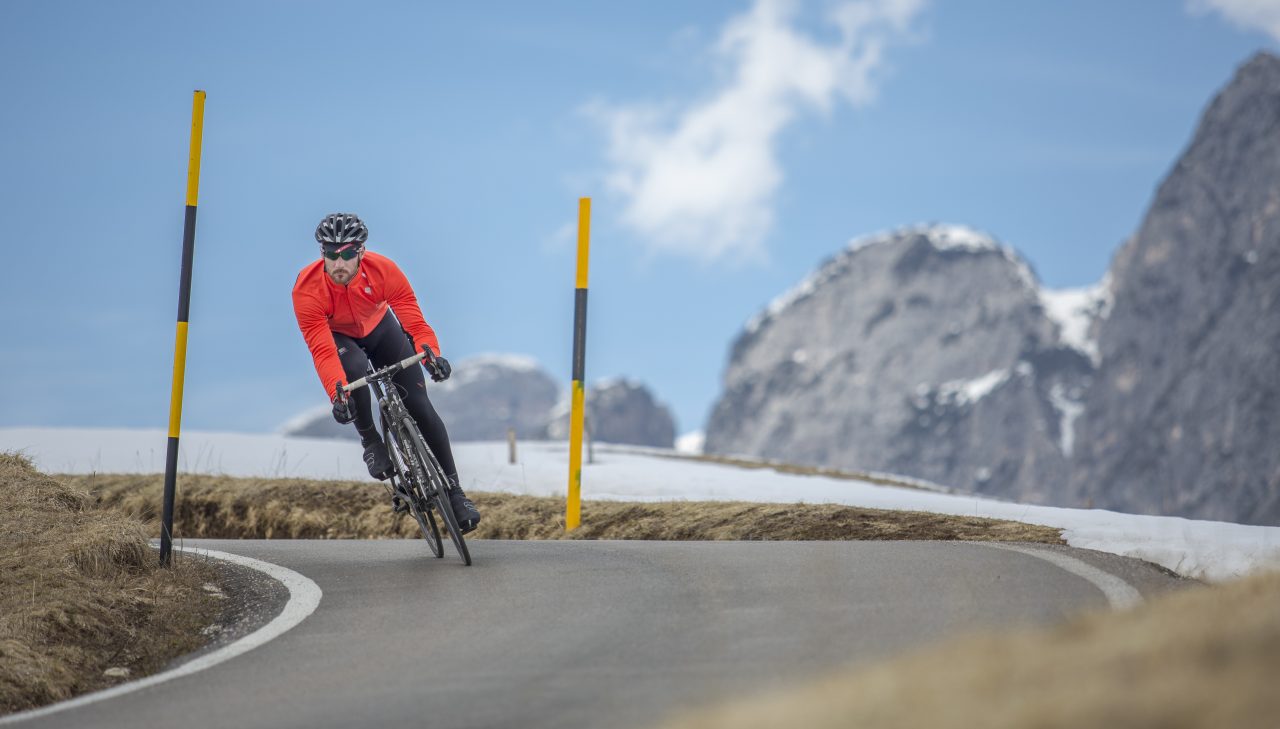 Maintaining the ideal temperature is at the core of the R&D design. Front panels are constructed in WindWick LT – the same fabric we use in our Fiandre Light NoRain top which offers complete windproofing with exceptional breathability. Behind that there is a layer of Polartec® Alpha®, a lightweight lofted pile that traps warm air but lets moisture through. It's one of the best insulation materials on the market, used in everything from US Special Forces cold weather uniform to mountaineering kit it's an extremely versatile technology. The last layer is a mesh that wicks moisture away from the skin and keeps the Alpha® protected.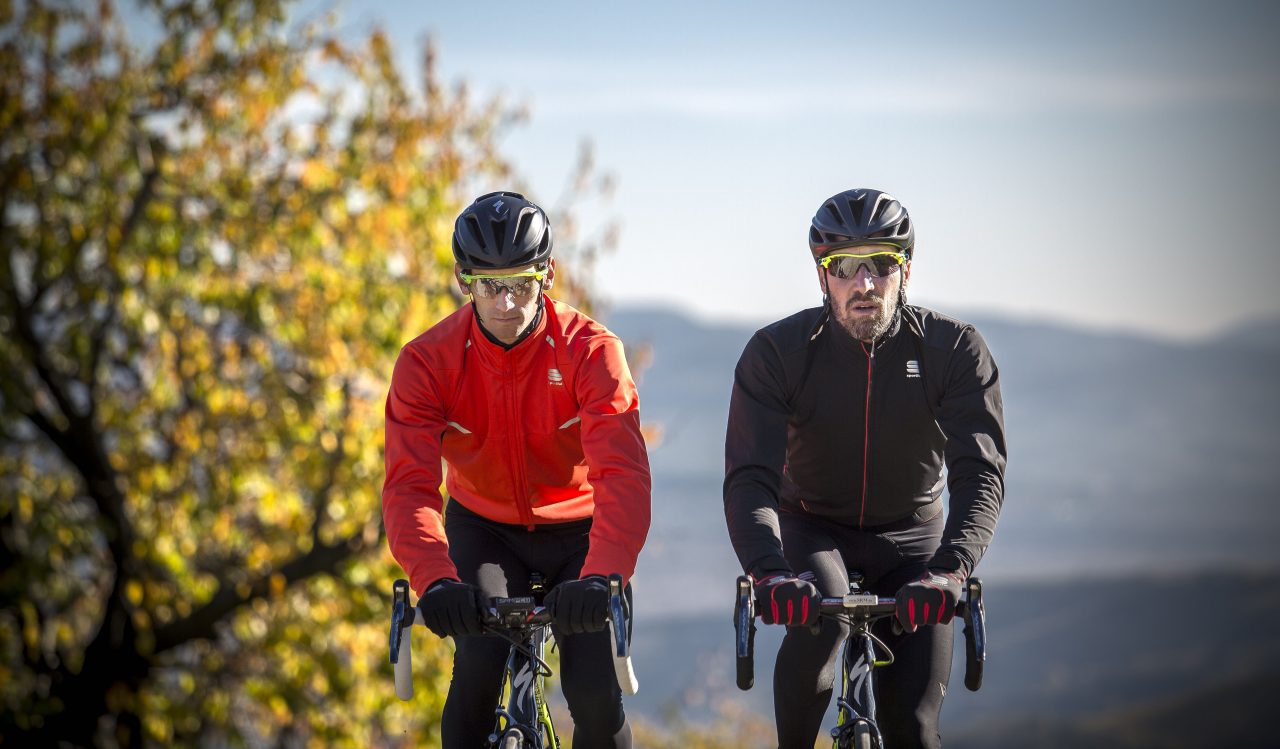 The main difference between the R&D Zero and R&D Light Jackets is the Alpha® coverage. The Zero jacket is full Alpha® whereas the Light only has the insulation on the chest, shoulders and forearms.
The Zero has ventilation zips under the arms for added airflow should the temperature rise. The jackets are both finished with some neat technical details like a double collar for better fit and wind blocking, a stretch panel on the centre pocket for carrying larger loads and lots of subtle reflective details for low light safety.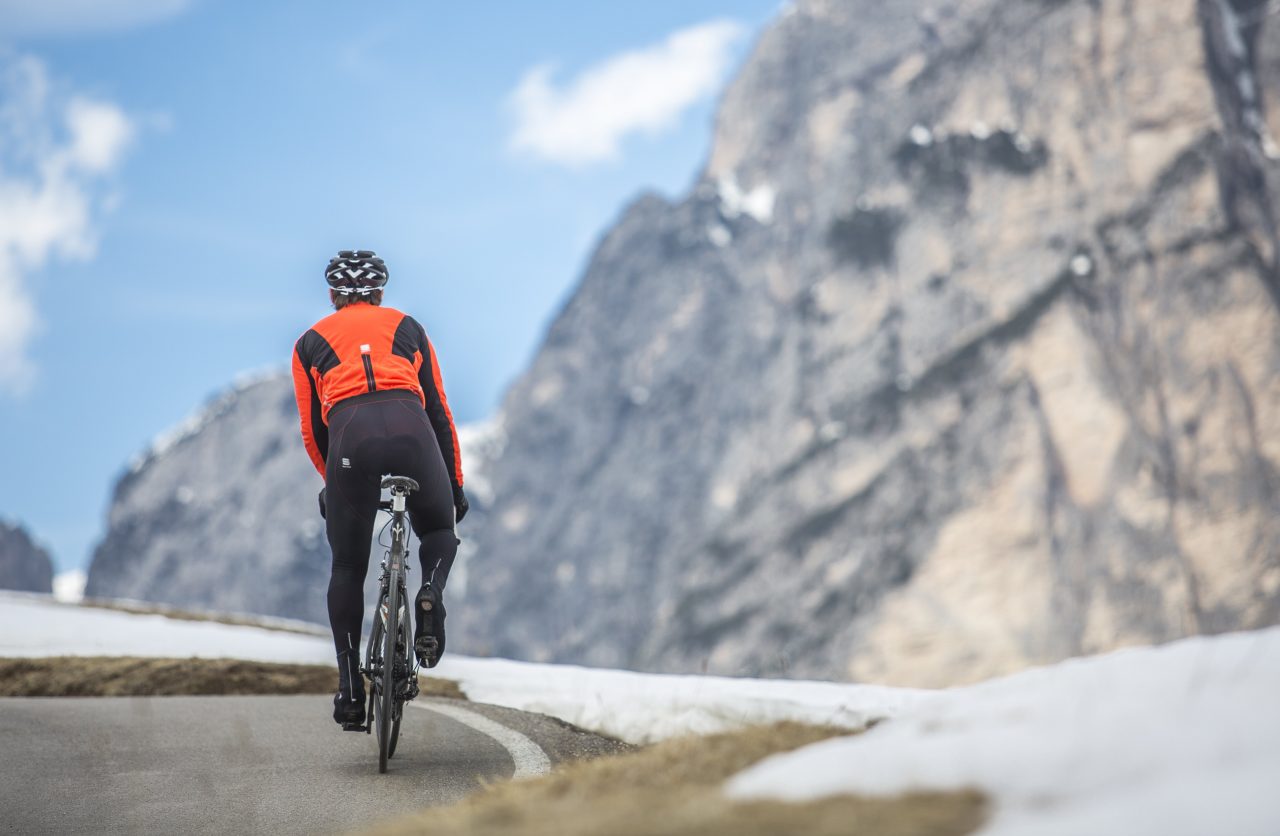 Complementing the thermal benefits of both jackets, the R&D Bibtight uses double layered Thermodrytex with hollow-core polyester to trap warm air. With both the Total Comfort bibstraps that lie flat and don't pinch around the collarbone and the TC Pro seatpad that is a favourite of our pro teams it's an extremely comfortable tight even in sub zero temperatures.
Don't just take our word for it, here's what the press think of our R&D products –
R&D Zero Jacket
"A wonderfully warm and breathable winter jacket"
Road.cc
http://road.cc/content/review/213783-sportful-rd-zero-jacket
R&D Light Jacket
"An excellent winter jacket, with highly impressive Polartec Alpha insulation and superb breathability"
Road.cc
http://road.cc/content/review/209399-sportful-rd-light-jacket
"Cutting-edge fabric, superb breathability and an excellent cut"
RoadCyclingUK
http://roadcyclinguk.com/gear/sportful-rd-light-jacket-review.html
R&D Bibtights
"Premium bibtights offering an outstanding level of performance"
Cycling Weekly
http://www.cyclingweekly.co.uk/reviews/tights-trousers/sportful-rd-bibtights
"Exemplary warmth and excellent fit"
Road.cc
http://road.cc/content/review/142378-sportful-rd-bib-tights
"One of the best bib tights I've ever ridden in"
Giro di Lento