What to do for lunch is always a tough choice and I'm not talking about pizza or pasta… When it comes to lunchtime ride options, the menu is packed!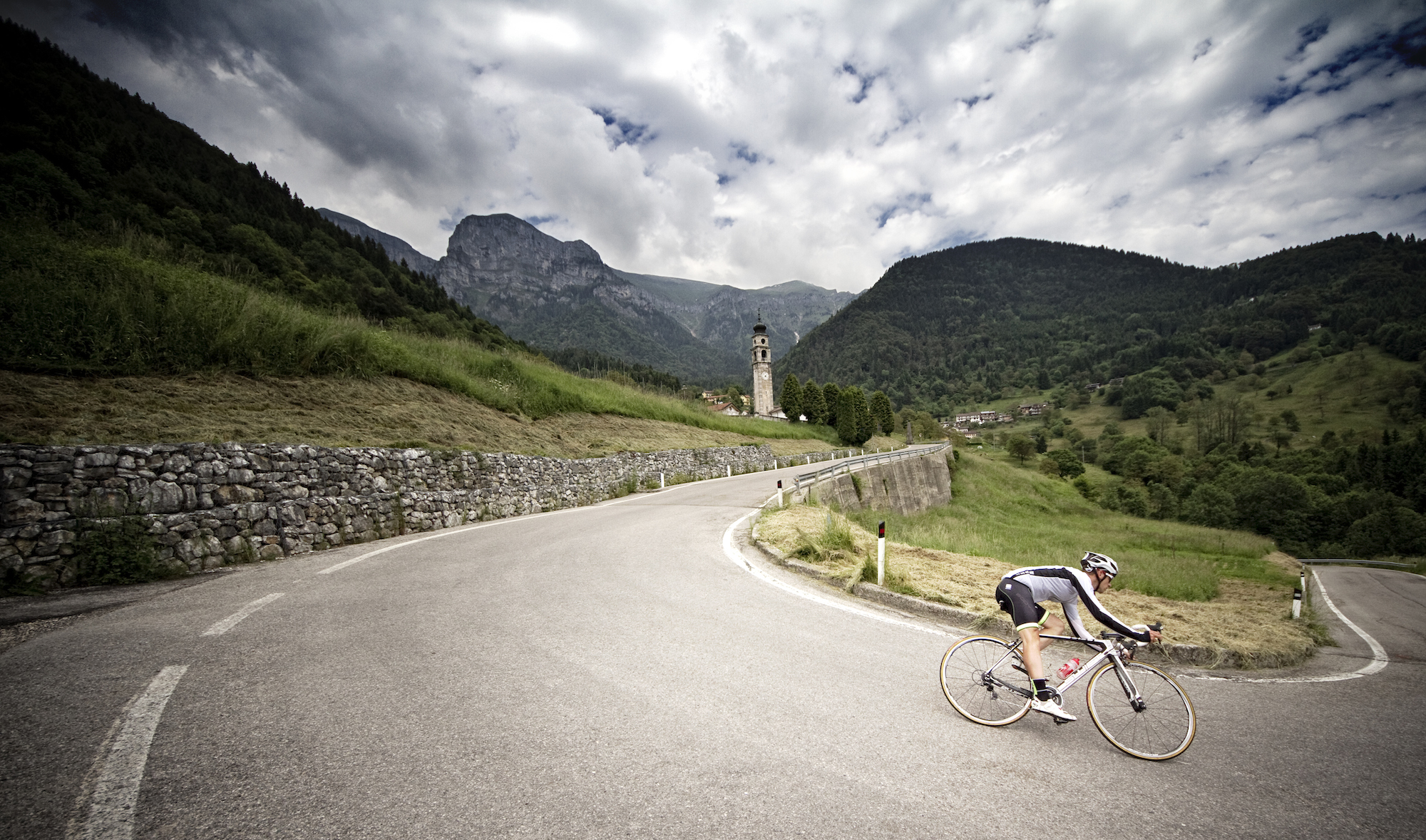 Fonzaso, home to Sportful is located in northern Veneto, Italy and finds itself surrounded by a myriad of roads and dramatic, iconic mountains.
The local mountain passes have all played their part in cycling history, with many a Giro d'Italia stage taking in the same roads that we ride on a daily basis.
The lunchtime ride is not just about escapism but a reminder, that we're all lucky to work for such a company.
"Work" and bike riding overlap, sometimes the mid day pedal will inspire the best of ideas and apparel.
Croce d'Aune provides a few options, dependent on time, motivation and fitness. Regardless of route choice you'll be faced with a challenging ascent followed by an exhilarating descent.
A recent ride, highlighted two things…
One: How unfit I am!
Two: The new Hot Pack 5 Jacket is a winner!
Lightweight and packable for the climb, the jacket folds up, to fit in a jersey pocket – no problems!
The integrated, "dual use cuff" is a new addition, sealing out the wind, preventing the jacket from bellowing up and slowing you down. Perfect, protection for the descent! A nice refinement, making a great jacket better!
For lunch – a slice of cold pizza!