Following the hugely successful Grand Depart of the Tour de France in Yorkshire here are some of the highlights from our UK representative Paul Whitfield –
The Tour de France is a 3-week stage race – you might have heard of it?! It's one of the most revered sporting events in the world; the stages in the UK all but eclipsed the likes of Wimbledon and even the World Cup….
As a "cycling fan" the opportunity to spend 5 days with Tinkoff Saxo was an invitation I couldn't turn down… So not to embarrass my Sportful colleagues, the following highlights are from the perspective of an over excited fan (that's me)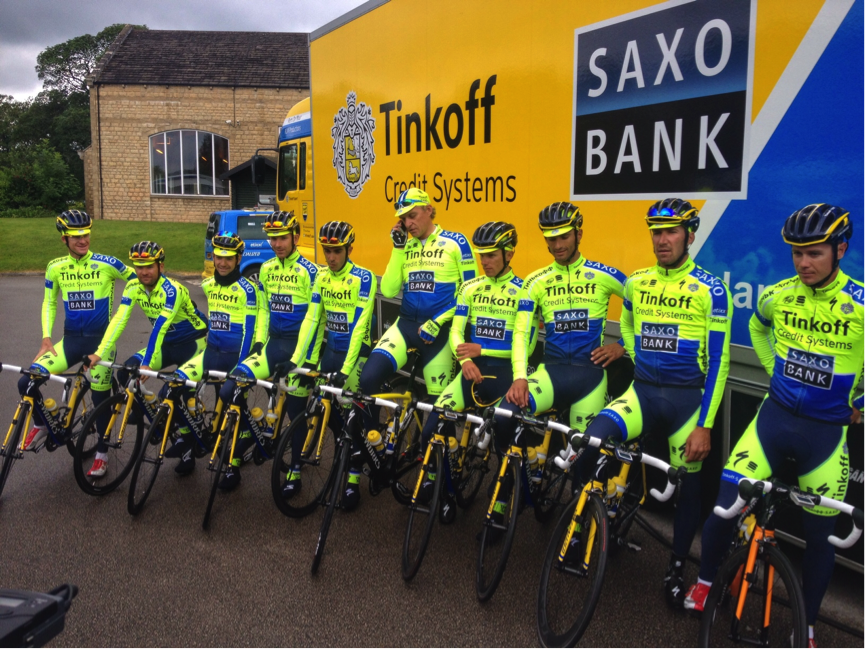 1) Camaraderie is hard to fake… yet the cohesiveness of this team is apparent. From mechanics to soigneurs there is a family like atmosphere that makes the team just that much stronger.
2) The Director Sportif's are skinny! To see Ex-pro and now D.S, Steven de Jongh ride his bike each day was pretty cool, waking up early and getting a few Km's in before a demanding day…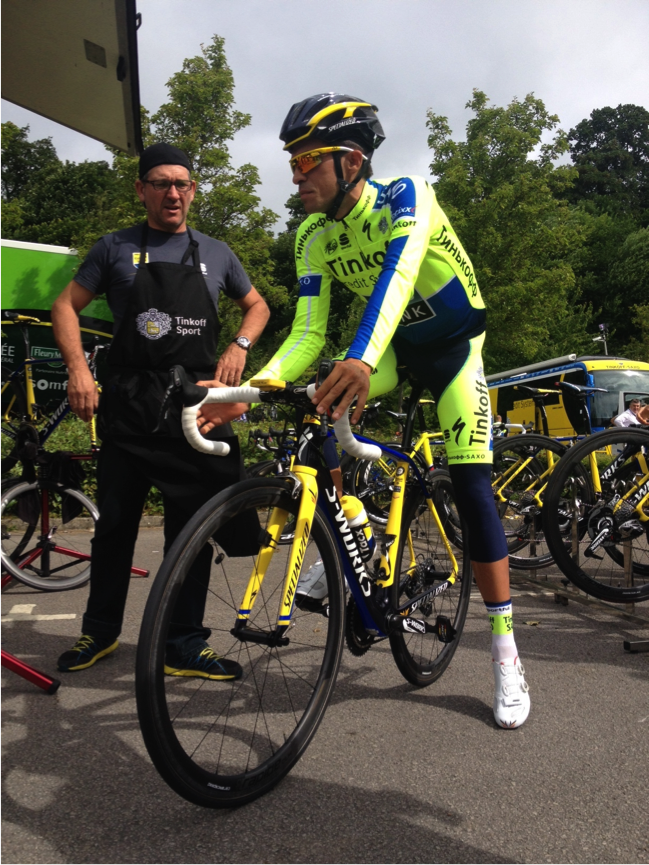 3) An interview with Alberto Contador– We'd spent the previous 15 minutes talking about key pieces of Sportful apparel that he'd be using in the Tour, his feedback was complimentary but conducted in Spanish. (Technical apparel, requires technical adjectives) The last sentence of the interview he broke into English… "If I didn't think Sportful were doing a great job. I wouldn't say these things"
4) Andrea Peron is Sportful's Race Performance Director; his day job ensures Sportful is pushing the design envelope, helping the brand make apparel, which will ultimately lead to a performance advantage for the team.
The highlight however was seeing how many people know Andrea and more impressively how well respected he is. Every new exchange or greeting was met with a smile. Jens Voigt in particular, suggested that Andrea should pin a number on his back for the TDF! (Yet another skinny ex-pro!)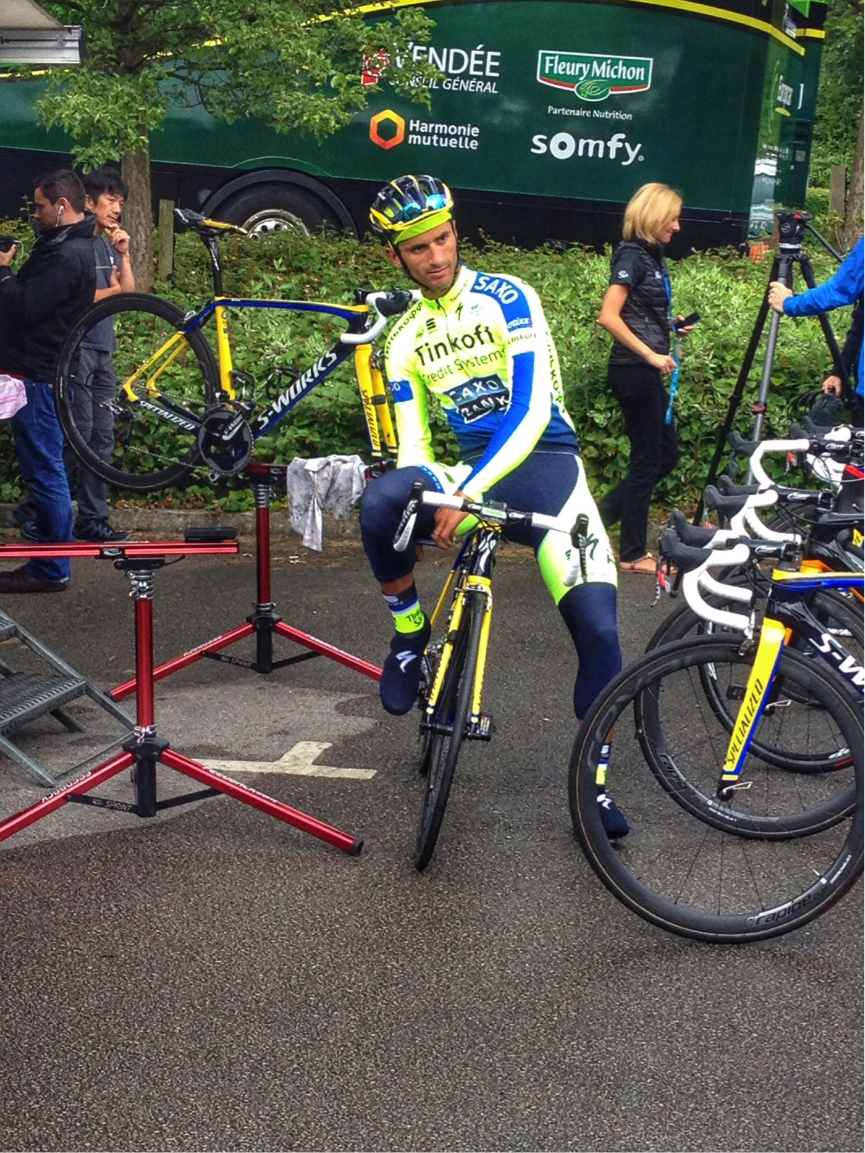 5) Hanging out with Steve Smith, Sportful Brand Manager will invariably mean you get to meet some of the biggest names in the sport…
An opportunity to chat with Daniele Bennati, one of the coolest guys in the peloton would lead to the final question from Steve; "What else do you need in terms of apparel?"
Daniele response was; he had everything and was extremely happy with the Sportful apparel… Ordinarily you'd think a brand would be happy with this response – right?
It was Steve's reaction, of disappointment, that in hindsight that was the highlight! Steve would go onto explain that as brand we want to be moving forward and improving… rider feedback, suggestions only add to the momentum of evolution and improvement.
6) Meeting Team Chef, Hannah Grant – It's always a pleasure to talk to someone whose genuinely passionate about their job and after 1 hour 15mins, there was no doubt, that Hannah is just that.
An amazing few days at the TDF – A massive thank you to Tinkoff Saxo for the kind hospitality.