There's no denying the appeal and interest that the TDF generates, each stage is a the equivalent of a sporting "soap opera" 21 stages, only 3 short of what Kiefer Sutherland / Jack Bauer goes through…
 While the racing maybe compelling, it's perhaps the stuff that goes on behind the scenes, the small details that are of equal interest.
 Here's a small selection of photos captured by UK Sportful agent, Neil Goodman.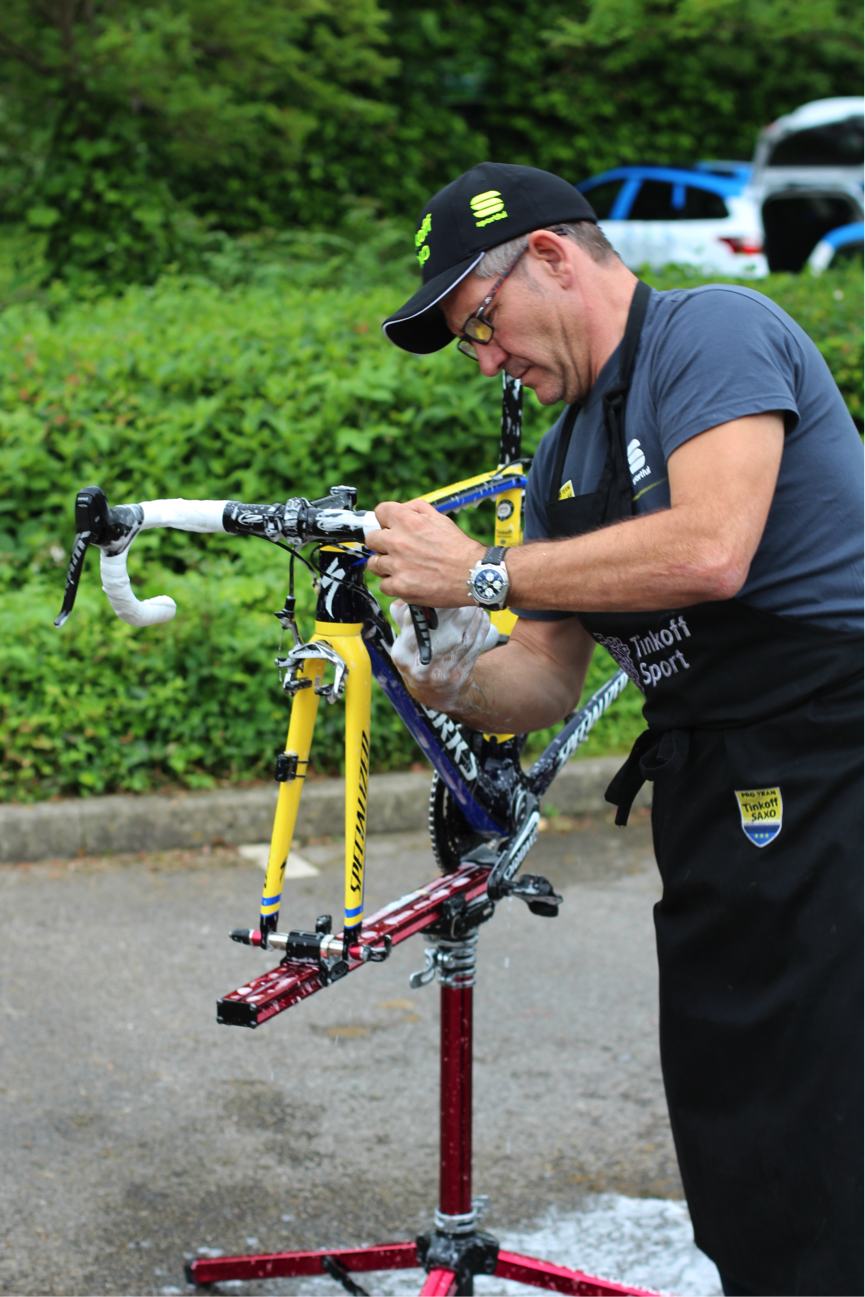 Think your bike is clean? Think again! The Tinkoff-Saxo mechanics are sticklers for details, each bike receives a thorough clean and service after each ride. Tubulars are inspected for cuts, cables and shifting examined…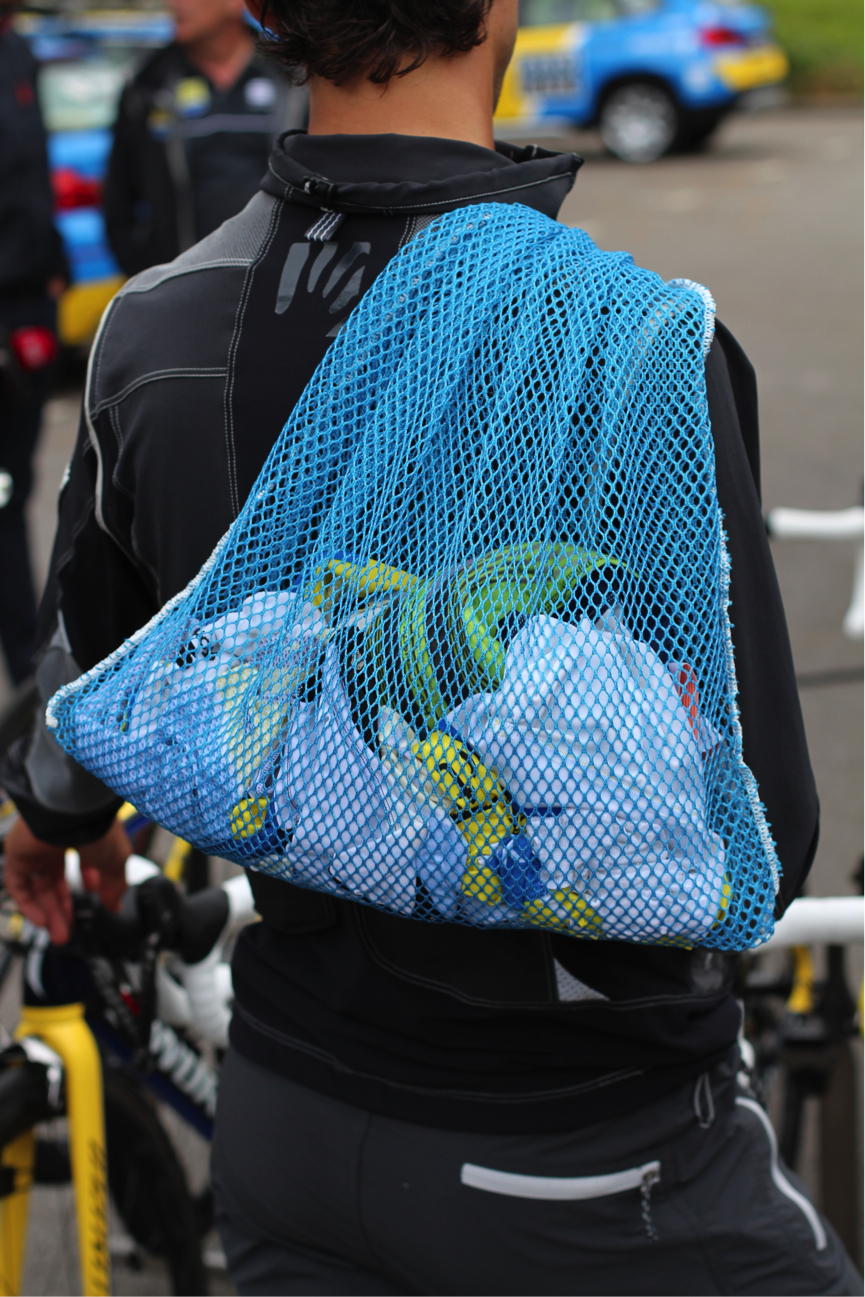 The mesh laundry bag makes riders life just a little more organized. Post stage or training ride, dirty kit is bagged up and handed over to the soigneur.
Each individual piece of clothing is marked up with the riders name to avoid any potential mix up's…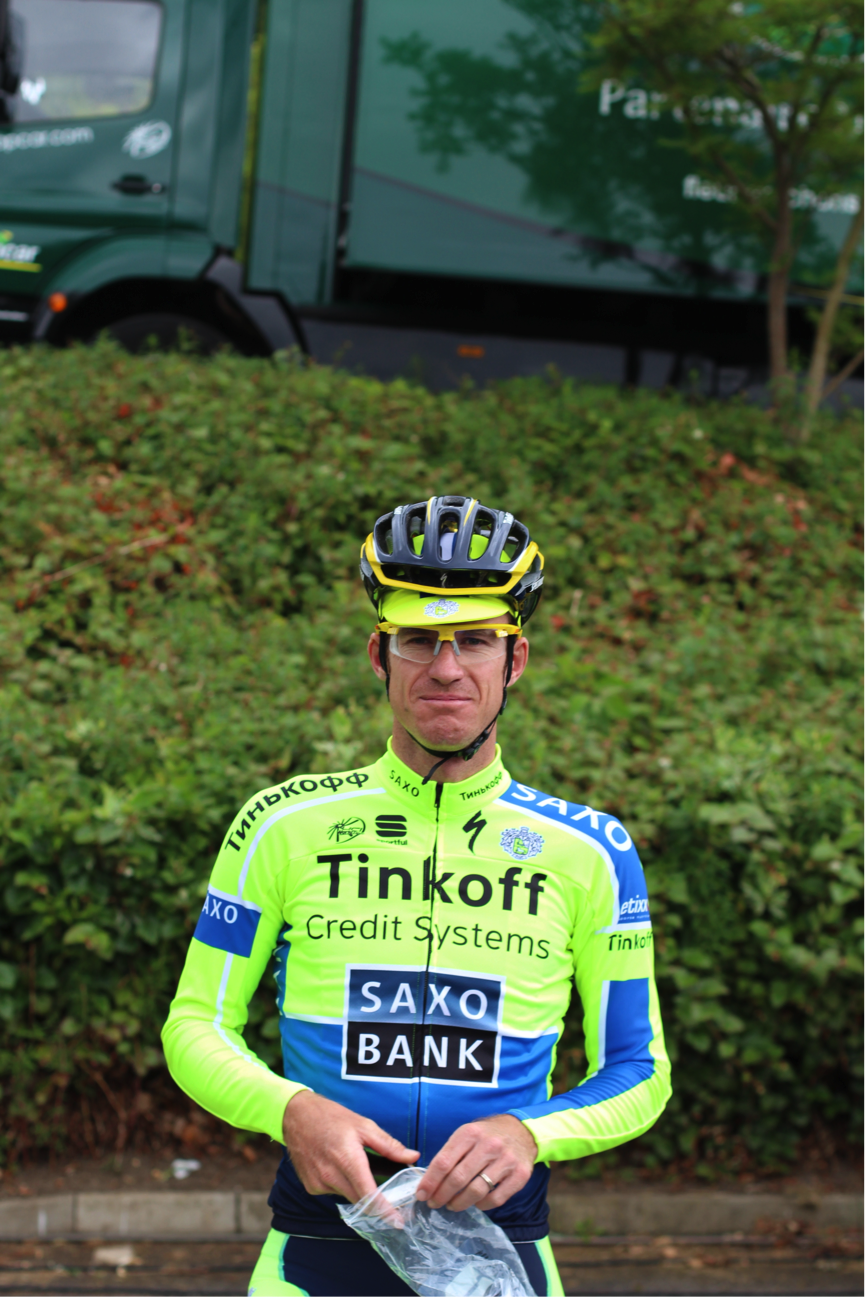 Michael Rogers a consummate professional and multi stage winner of the Giro d'Italia showcases the Sportful zip-lock phone bag!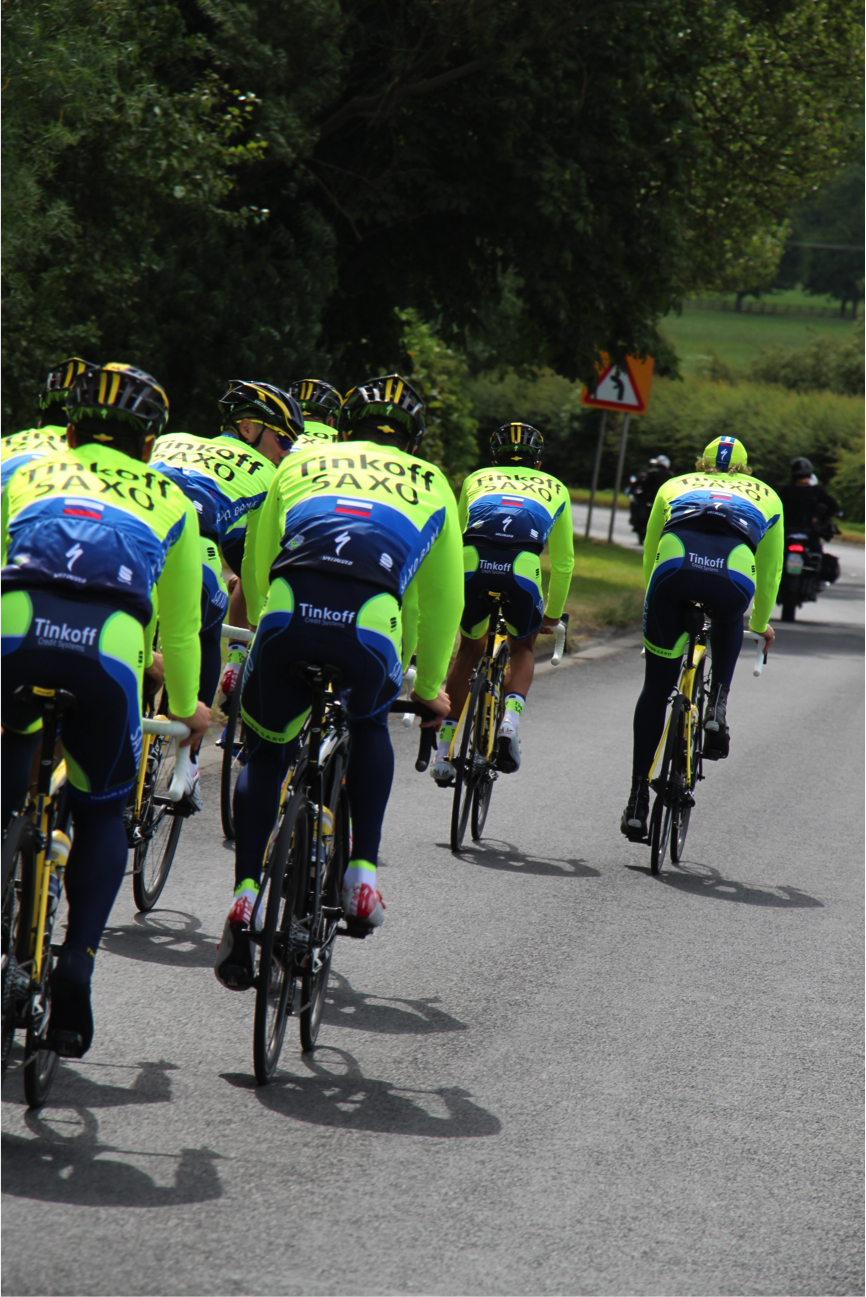 Oleg Tinkoff leads the way on a training ride, pre TDF. Pretty cool to see!  There's no denying this guy loves cycling and the sport.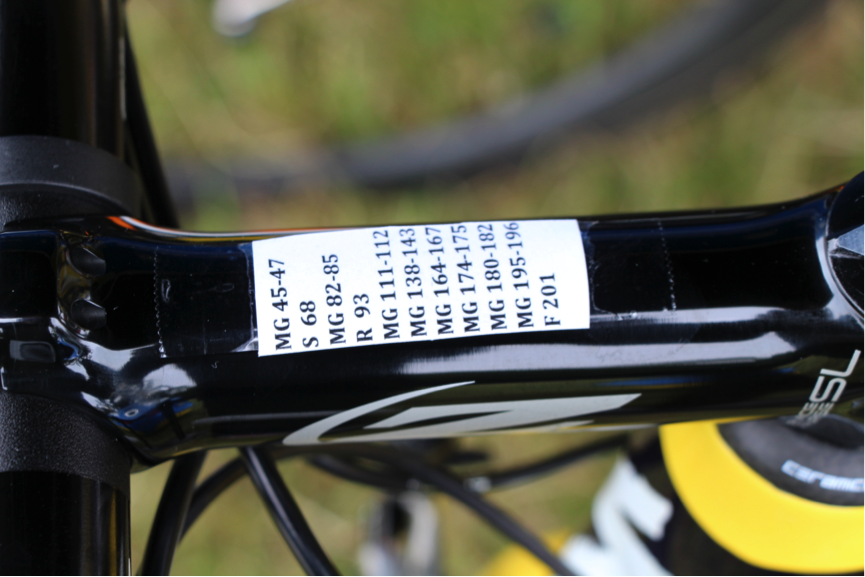 In the modern day age where Garmins and SRM's are mounted to the handlebars, it's interesting to note that there's no substitute for key race notes stuck to your stem!
While the majority of the Sportful BodyFit Pro apparel that Tinkoff Saxo wear can be bought though your local Sportful dealer. It might be of interest to know we have some exciting developments currently being tested by the team at the TDF, which will be available for purchase in the coming months. Watch this space!