They thought the weather in England was going to be the problem…
When the route for the 2014 Tour de France was announced many of the teams had one thing on their mind – 'British weather'.
The variable summer weather of the British Isles had the pros fighting over their rain bags to make sure they weren't the ones left out in the cold (and wet)…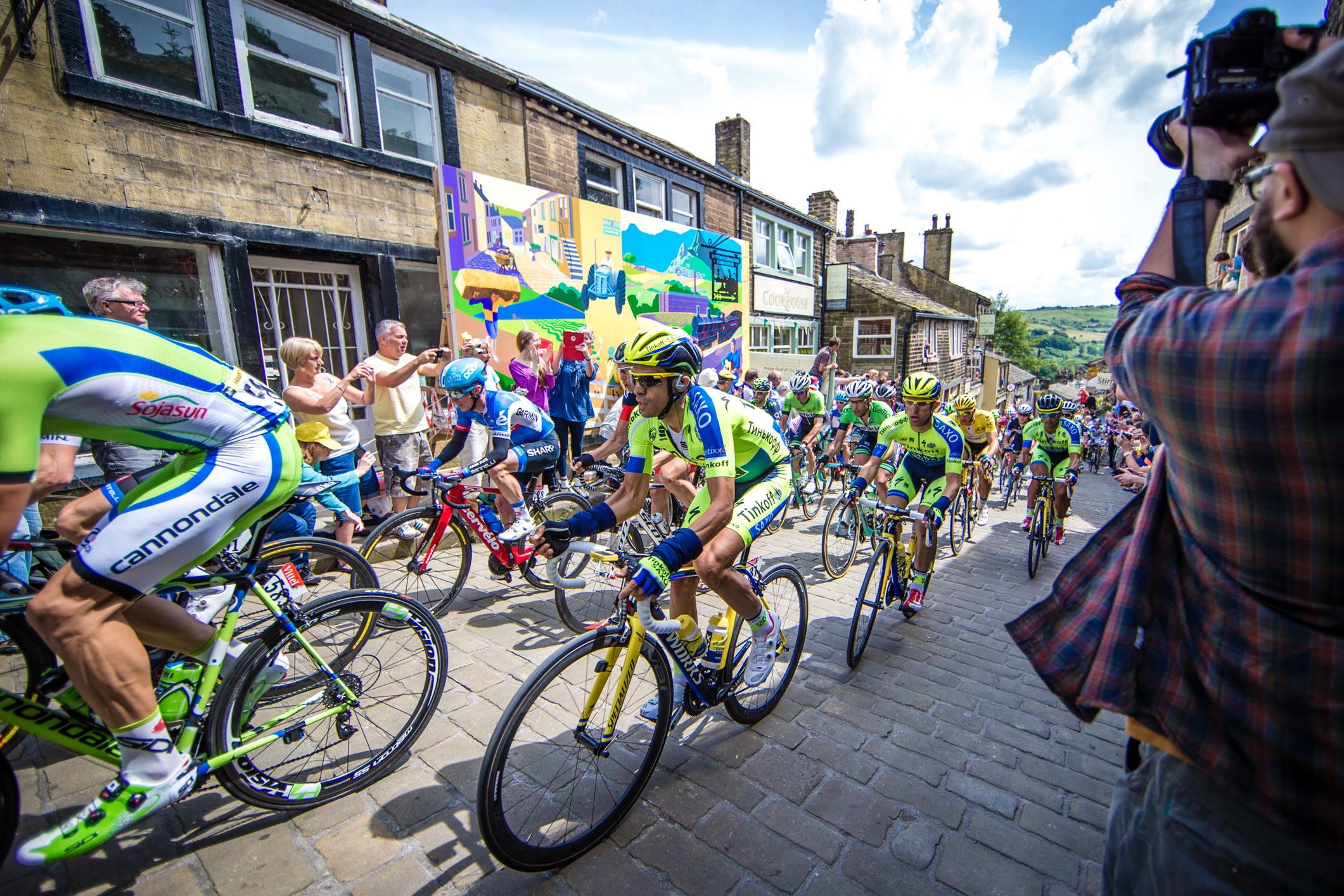 2 sunny days in Yorkshire and some showers in the south proved their worst fears unfounded, but they still had 'the hell of the north' to overcome.
July 9th – a day that  will probably shape the 2014 Tour podium more than any other.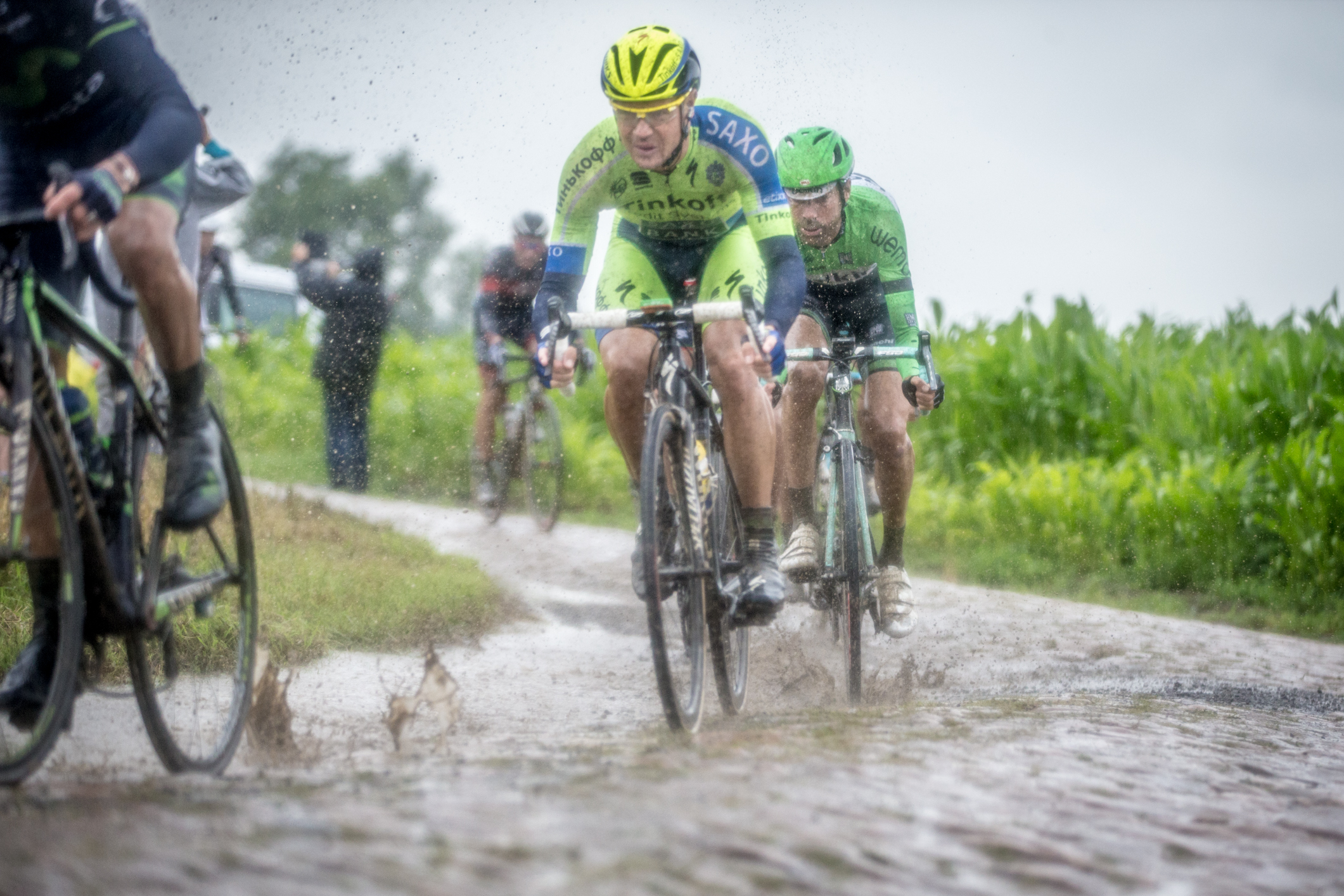 150km starting in the Flandrian town of Ypres and continuing across the unforgiving terrain that hosts the historic Paris-Roubaix and many of the other cobbled classics, in some of the worst weather seen in the Tour for a decade.
Two of the Pavé stages removed for safety, the rest became a boggy mire of mud, standing water and roughly hewn boulders.
Last years Tour champion, Chris Froome, abandons, almost every team has a rider crash, injured or abandon, even the classics legends Cancellara & Vansummeren are struggling.
Thankfully every Tinkoff Saxo rider crossed the finish line, pretty much in one piece.
"It was a very difficult day, in which I lost a lot of time, but we finished the day without falling, which is perhaps the most important thing." – Alberto Contador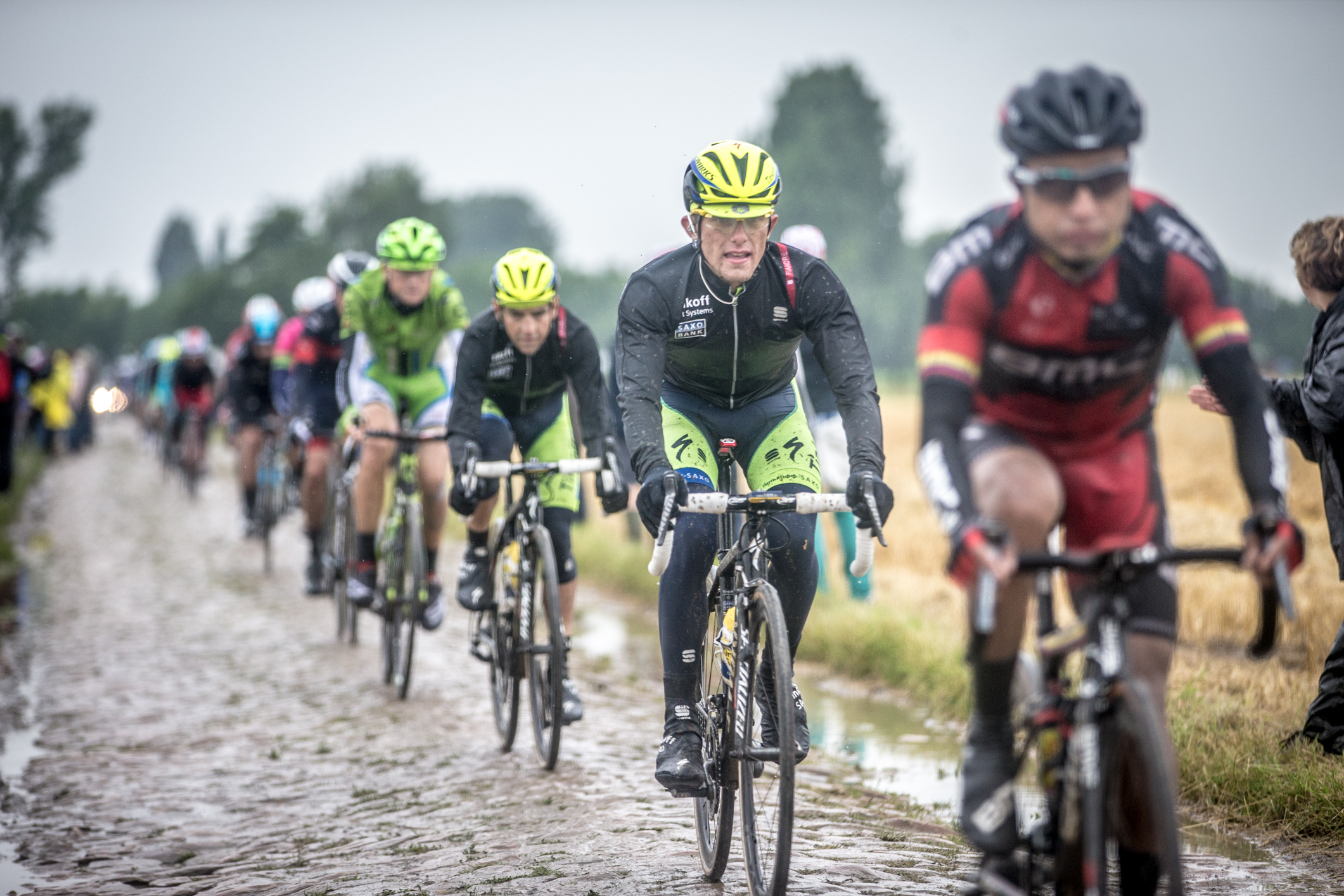 For most of the team the clothing choice for the day was the new Fiandre Light WS Jacket, NoRain warmers & WetLite Booties.
Sportful developed the lastest Fiandre (Italian for Flanders) range with the aim of making foul weather gear perform just as well as summer kit, in terms of breathability, aerodynamics and comfort.
The Fiandre Light WS Jacket features Windstopper® LightStretch, A waterproof YKK® zipper and our innovative NoRain fabric to block out cold air and rain whilst retaining great breathability.
It's cut to fit close to the body so it won't flap around like a traditional jacket and has three low profile pockets at the rear so it's almost as versatile as a jersey. Should the weather change for the better it's still only 250g and will fold up to fit in a pocket, for the weather they have had this week, it's perfect.
In fact so far in the 2014 race calendar it's been the Tinkoff Saxo rider's 'go to product' for foul weather, from the Gavia to the Carrefour de l'Arbre.
The new Fiandre range will be available from Sportful retailers this autumn, the NoRain warmers and WetLite Booties are available now.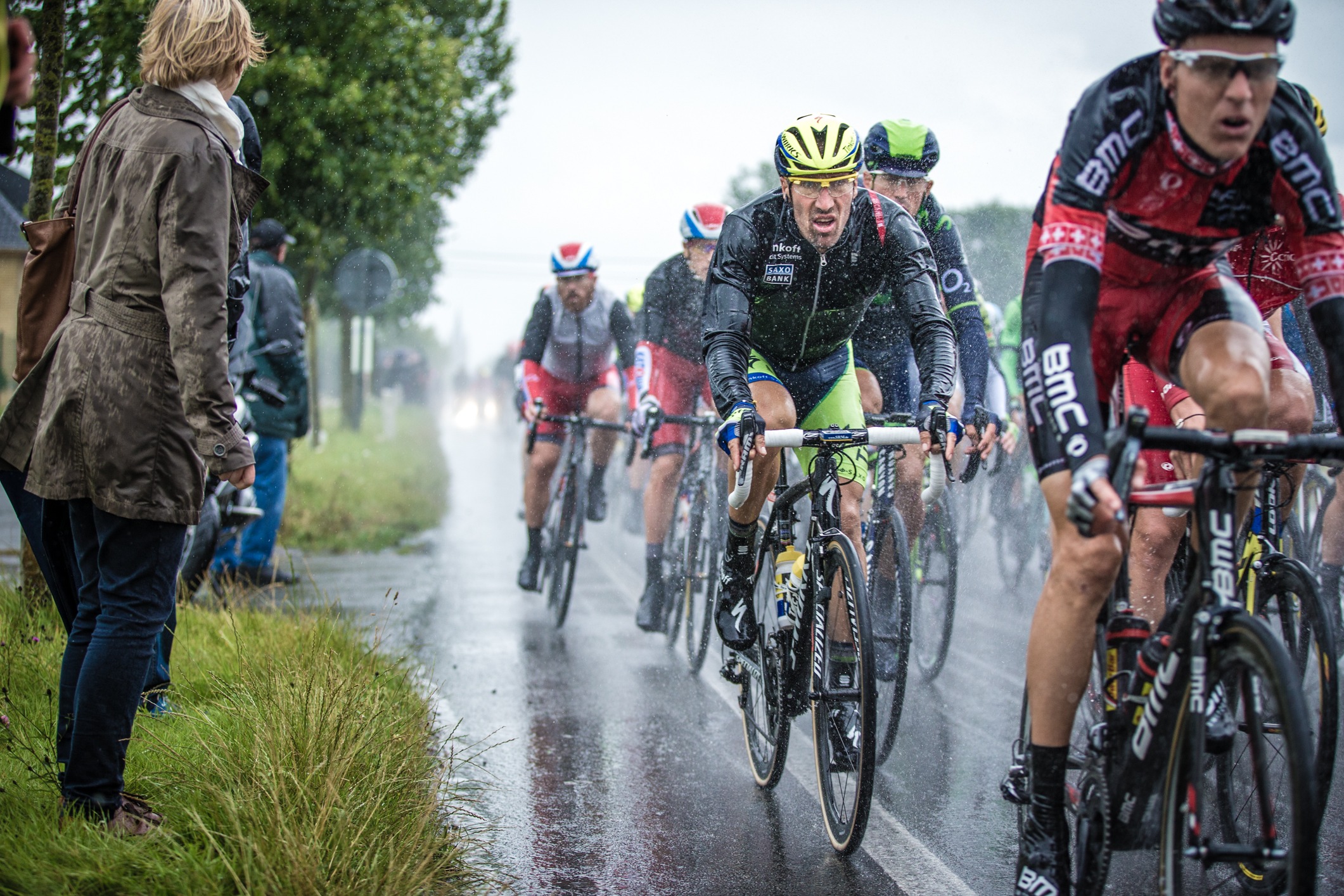 photos – BRAKETHROUGH MEDIA & Jered Gruber