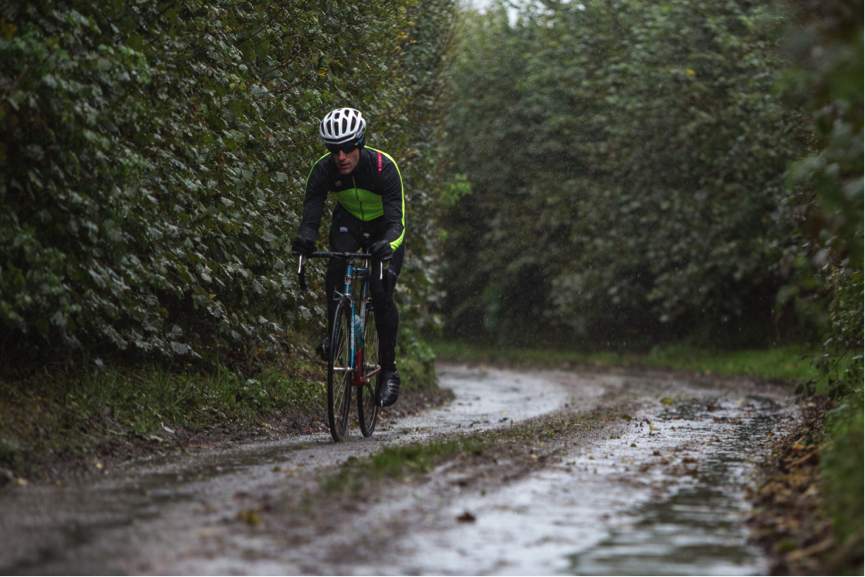 "We thrive on harsh winters" – Taylor Tulip-Close / Late November 2014
This is one "ballsy" statement but say it enough times and you start to believe it; before you know it you're clipped in and ready to roll. It's the encouragement to get me out the door when common sense should prevail.
It's raining; the roads are flooded, strewn with a mix of autumn foliage and agricultural waste. The sunny days of the working week have past, it's the weekend and right on the cue, the crappy weather rolls in! Typical! Right?
It is what is… I don't want to ride the trainer, I need some fresh air and some exercise. I'm riding!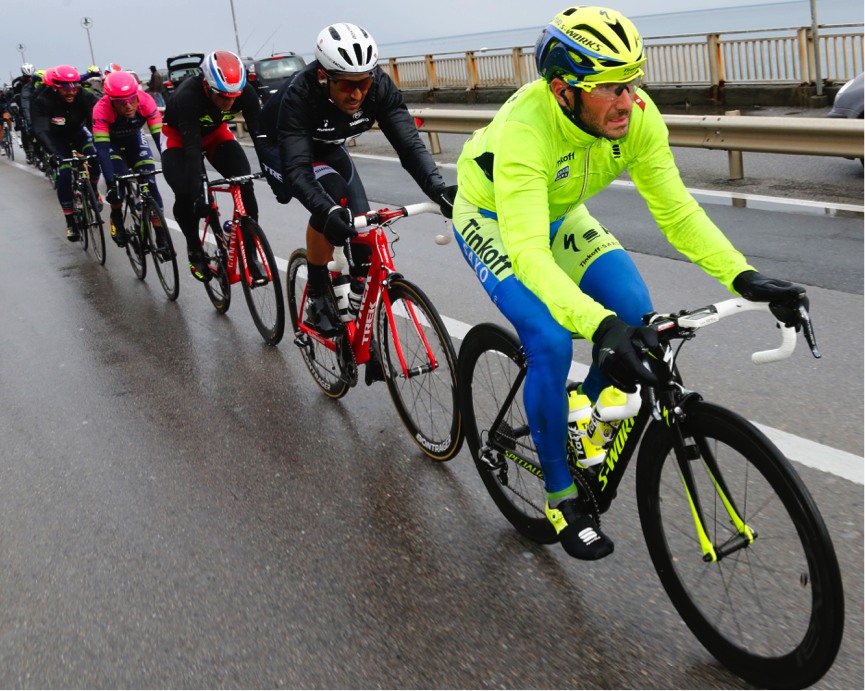 My default "Pro" inspiration for these days is Manuele Boaro, a guy who's been know to ride countless hours in the rain, without complaint, all in service of his team mates.
A huge talent in his own right, with some quality wins to his name but it's those selfless hours of driving the peloton forward that motivate me…
So in my mind I'm stringing out the peloton before the Cipressa, the Poggio, setting Peter Sagan up for the win. (It will happen!)
Not all of this is make believe, Tinkoff-Saxo are issued with the full Fiandre line, save for the sponsors logo's it's the same kit I'm wearing. So no excuses there…
(And I can stop at the café for a coffee in the midst of my MSR exploits!)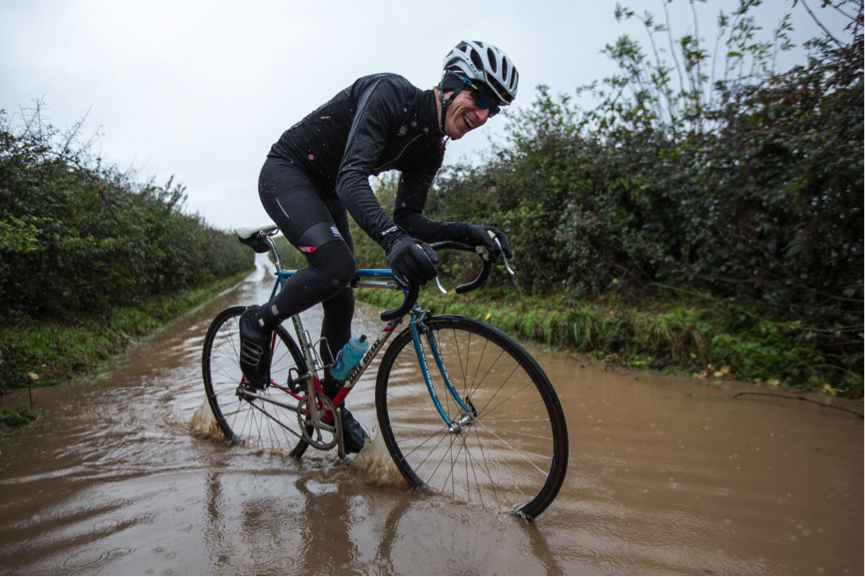 The final kick up the ass – It's worth remembering that some of the best rides have happened in less than perfect conditions. Laughter and the right apparel is a winning combination that will stop elements from beating you.
I don't thrive on harsh winters but they're not going to stop me riding…
Words: Paul Whitfield
Photo Credit: Taylor Tulip-Close & Bettiniphoto.net