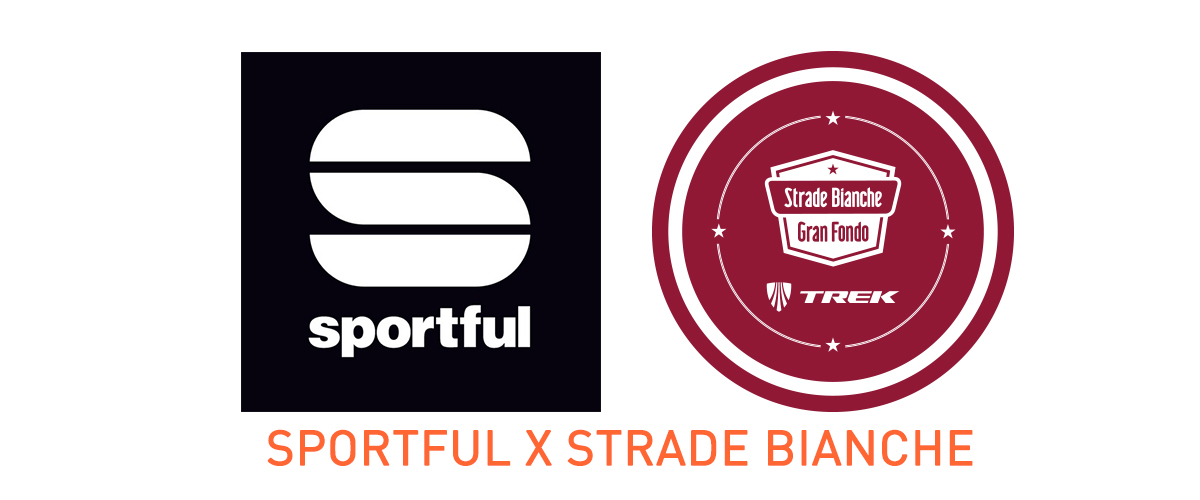 Sportful are proud to support the Gran Fondo Strade Bianche, an exciting event that takes in some of the most beautiful scenery in the cycling world.
For the event Sportful have created a special edition BodyFit Pro team jersey with a Gran Fondo Strade Bianche design. The jersey is not your usual pacco gara souvenir; it's a pro level product that's also used by athletes of the world tour.
The jersey features exceptionally breathable DryPro material on the body and an ergonomic fabric and fit across the shoulders. Designed for all the challenges of pro level racing – it is ideal for the famous white roads of Siena, whether you are a pro or an amateur.
Matching Gran Fondo Strade Bianche BodyFit Pro bibshorts and other accessories from Sportful will be available at the event village on March 4th & 5th.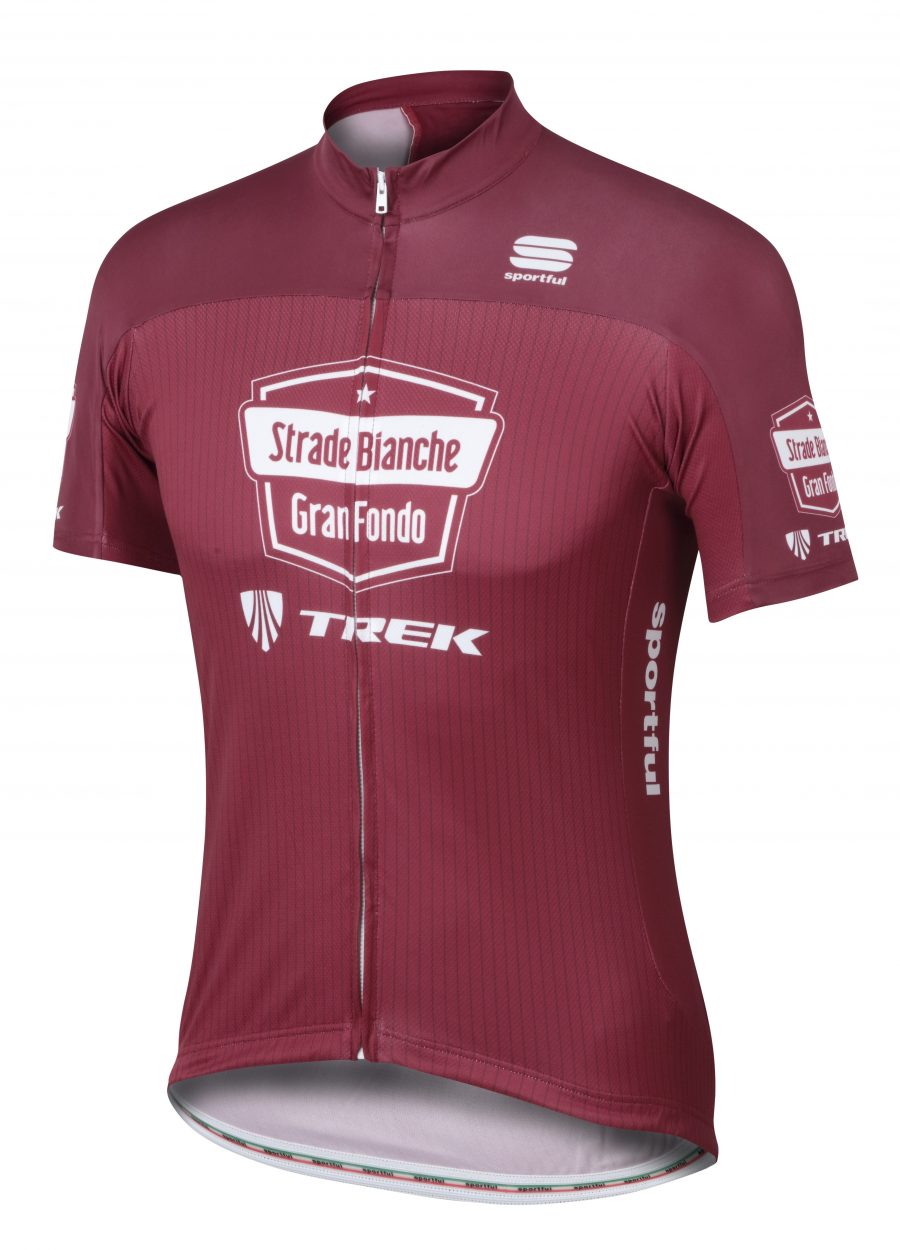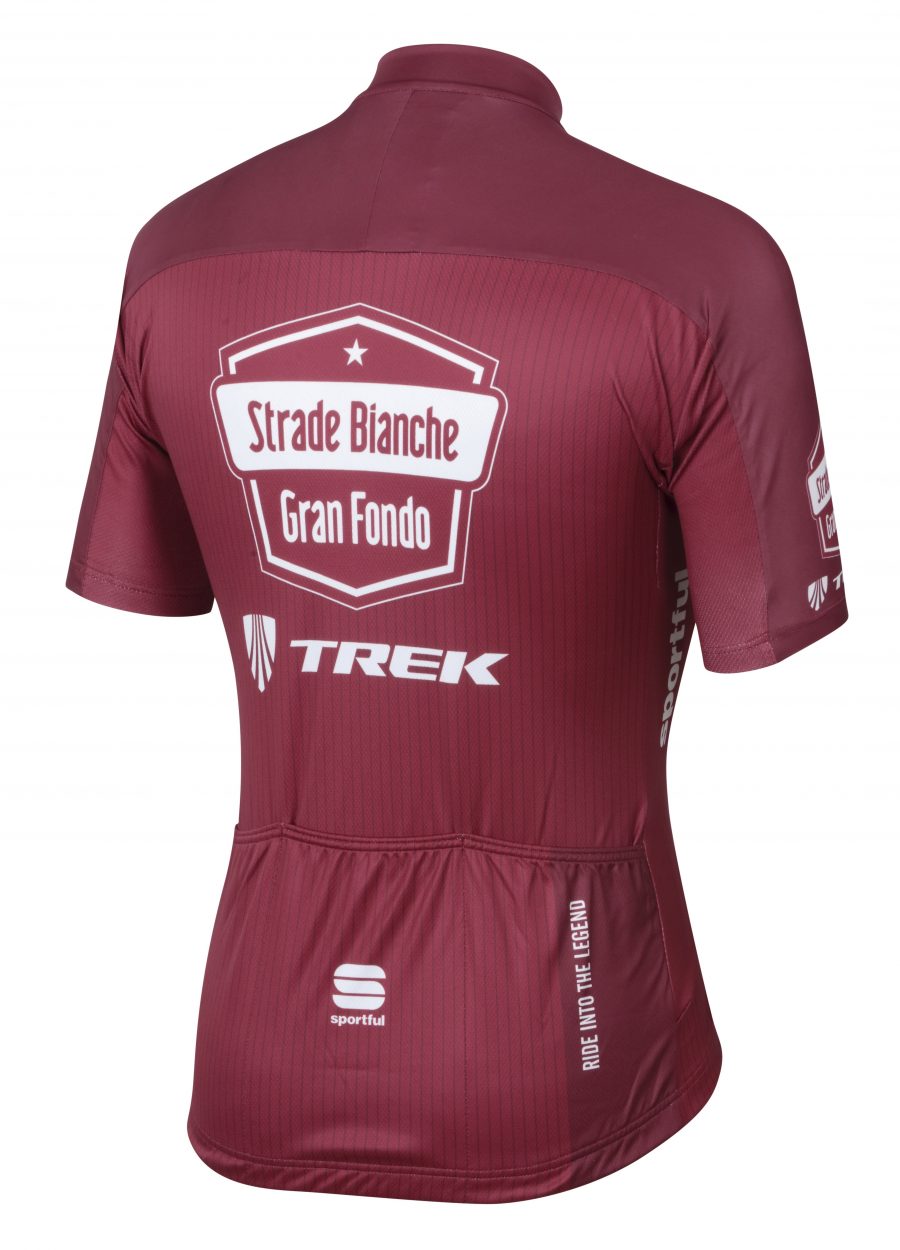 Sportful è orgogliosa di supportare Gran Fondo Strade Bianche, un evento eccezionale in uno scenario, la Toscana, tra i più belli del ciclismo mondiale.
Per l'evento, Sportful ha realizzato un'edizione speciale della propria jersey Bodyfit Pro team con un design Strade Bianche. La maglia non è il solito "souvenir" da pacco gara ma un vero è proprio capo tecnico, sviluppato ed utilizzato dai corridori professionisti del World Tour.
Una maglia dall'eccezionale traspirabilità grazie alle sue parti in DryPro e dalla perfetta vestibilità grazie alla spalla con assenza di cuciture e l'attenzione maniacale per ogni più piccolo dettaglio. Progettato per tutte le sfide delle corse pro, è ideale per le famose strade bianche di Siena!
Completa il tuo kit Strade Bianche con il pantaloncino Bodyfit Pro bibshort e i tanti altri accessori acquistabili presso l'event village il 4 e 5 Marzo 2017