Gloves, one of the most important winter essentials!
Keeping your hands warm is vital not just for comfort but to make sure you have full control of the bike. With 7 different gloves to choose from in the Sportful collection it's easy to get a little confused so we've put together a guide to help you select your perfect glove.
---
Picking the perfect glove.
There are a few key things to look at when you are trying to decide which gloves to get, first you need to think about the conditions you will use them in – how cold will it be, will it be rainy or dry? Once you've worked this out it's time to look at some of the gloves features. Generally speaking the heavier the glove is, the warmer it is, there are other elements like windproof/waterproof membranes to consider, but most of the insulation of a glove will be made from either a fleece or lofted fabric layer, the more of this there is, the heavier & warmer the glove will be.
The membrane of the glove is another important factor, some are just windproof, others are waterproof or water resistant. A glove is only waterproof if the membrane is completely sealed either internally or with external tape. Even when a glove is fully waterproof you have to remember that water can leak in around the wrists. You can help prevent this by putting jacket sleeves over the cuff.
10 to 15°C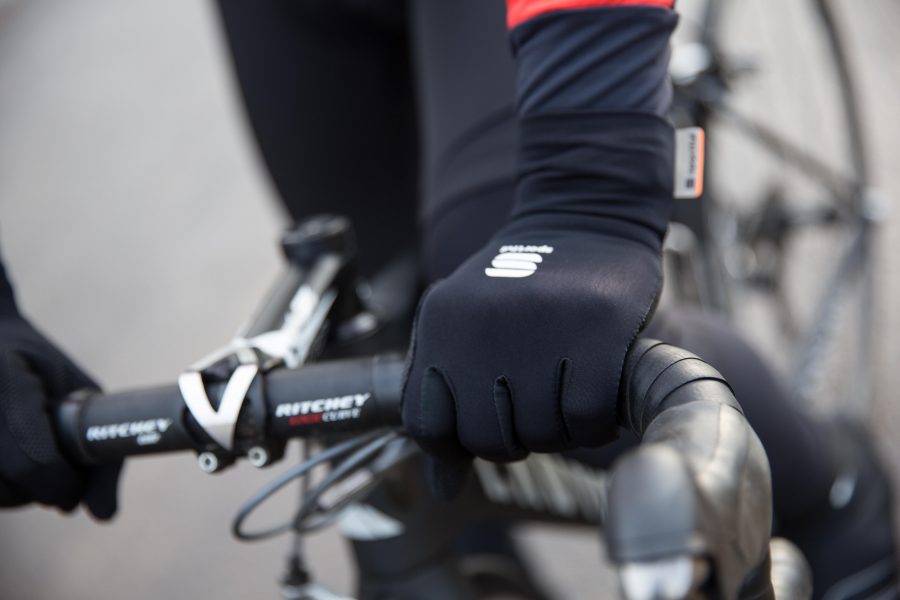 Our lightest glove is designed to keep the wind off your hand without too much bulk or insulation, it's a glove for the crossing seasons – Spring-Summer & Summer-Autumn when you don't need a full on membrane glove. With extremely grippy silicone palm print it's also great in the rain to maintain bar grip even when it is wet.
Weight – 56g
---
5 to 10°C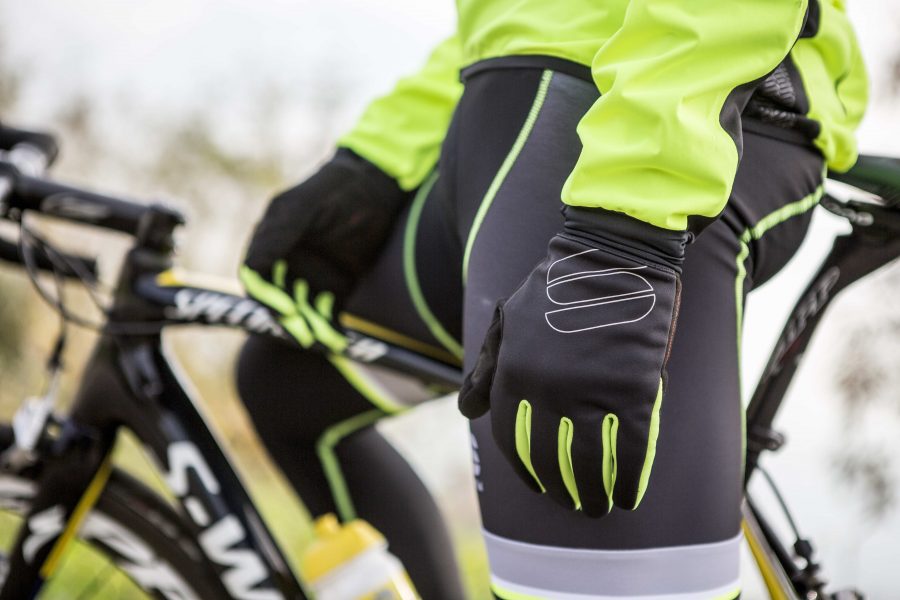 This glove is suitable for cooler dry weather days with a breathable softshell material that works well at blocking wind. It doesn't offer a great deal of water protection so it's better used for days without rain.
Weight 76g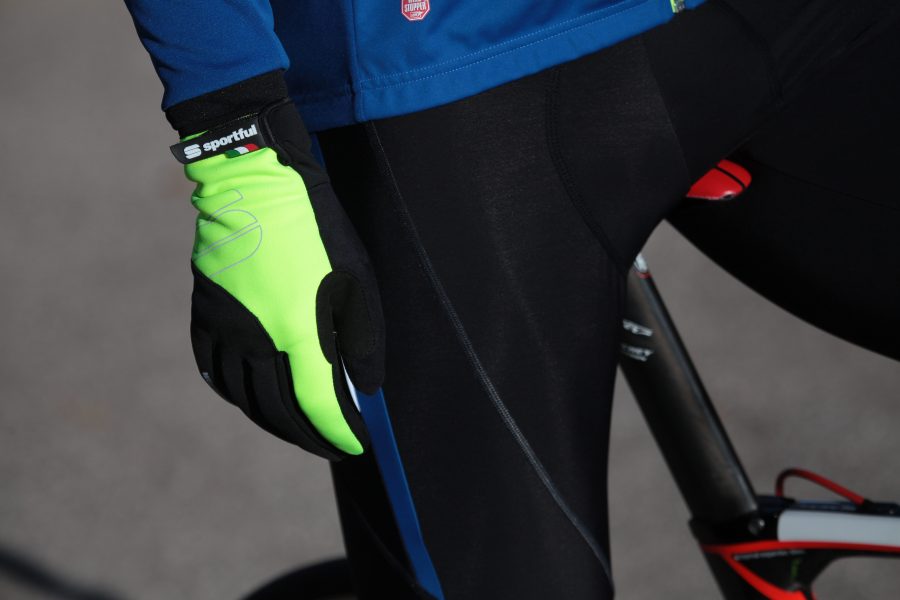 The WS Essential is a Windstopper® equipped glove that is, as it's name suggests, exceptional at windproofing. This glove is warm and light without being bulky and can cope with a bit of precipitation as well. It's called the Essential because we think it's a glove that will see you through most winter riding conditions, in fact that's an opinion shared by many of the press who have tested it too, the glove has won several 'best on test' awards.
Weight 92g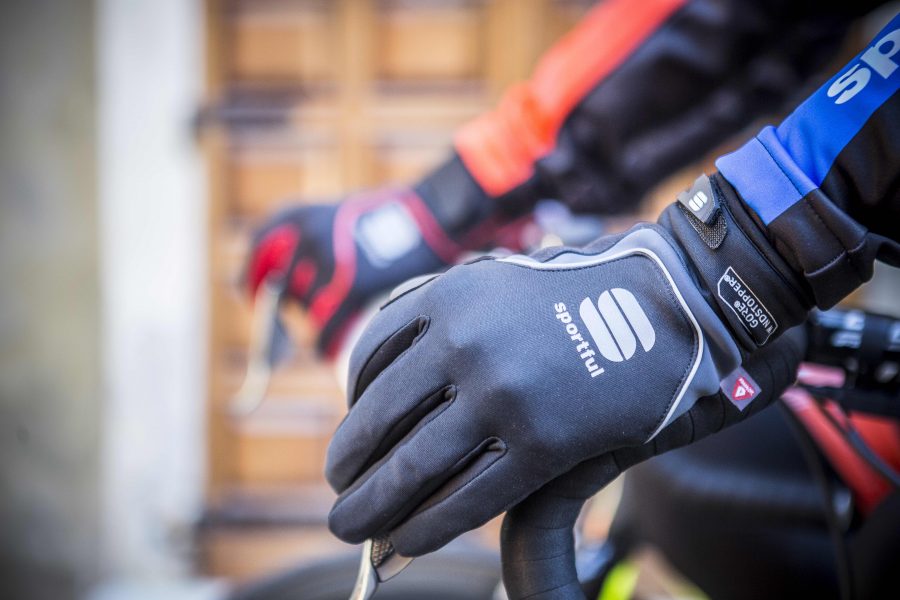 Similar to the WS essential with a Windstopper® membrane, this glove also feature a 20g PrimaLoft® Silver insulation layer for added warmth. Again it'll hold off a little bit of rain but if you are looking for a glove for wet weather there are better options below.
Weight 98g
---
below 5°C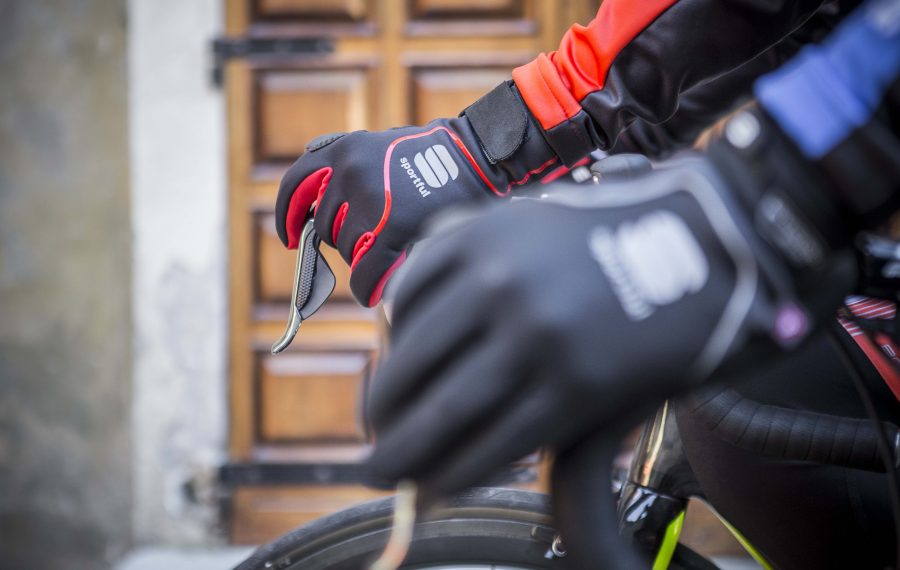 Our warmest dry weather glove. Featuring PrimaLoft® Silver 60g – a lofted insulation fabric that traps warm air, this is the glove for cold winter rides. Sottozero is Italian for sub-zero because this glove will keep your hands warm even in minus numbers. Even though it's our warmest glove it is far from bulky, at just 100g and with an ergonomic cut the dexterity is still great.
Weight 100g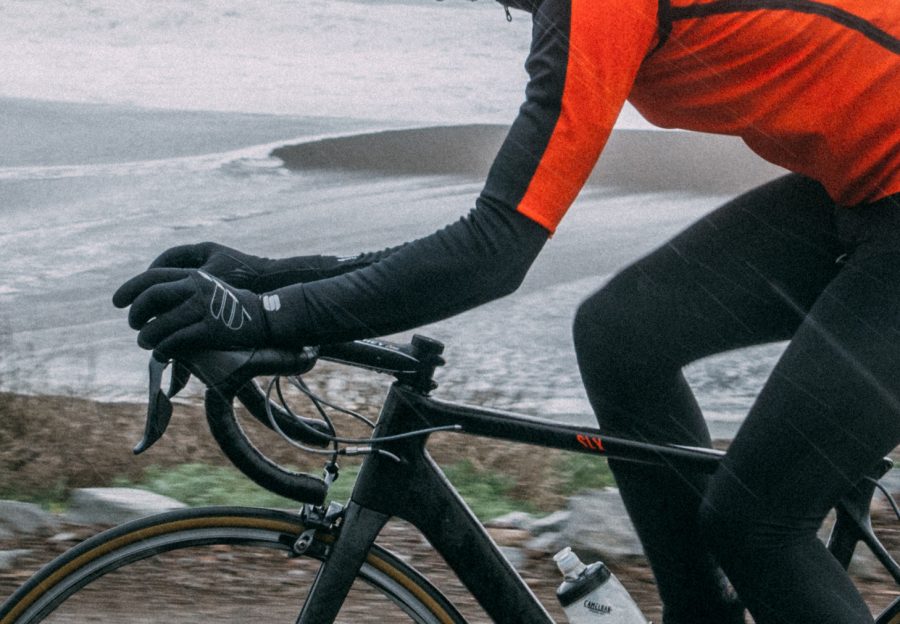 This glove uses high quality Japanese neoprene with welded seams to keep cold water out. It's great for rainy conditions but it works the same as a wetsuit – the warmth comes from your own body heat creating a micro climate inside the Neoprene. If you suffer from cold hands anyway then you are better off with the Fiandre gloves, otherwise these offer superb grip and comfort in wet weather.
Weight 78g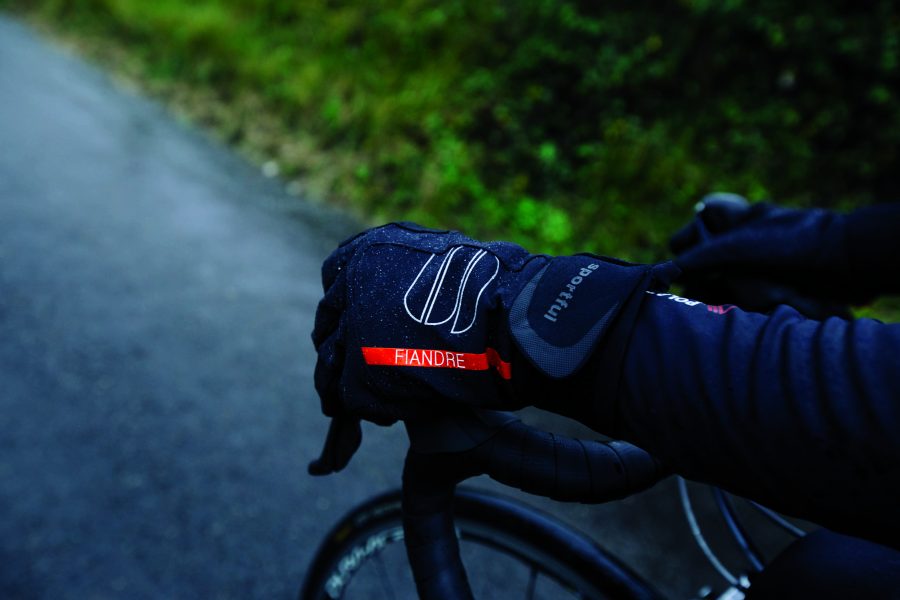 The ultimate bad weather glove. The Fiandre is both warm and waterproof with an innovative OutDry® membrane that is perfectly suited for foul conditions. OutDry® is different from other glove membranes because it a seamless layer that is bonded to the outer fabric leaving no gap for water to soak in. This means the gloves don't become heavy and full of cold water and it also enables the membrane's breathability to function unimpaired.
Weight 129g
---
Bear in mind when you pick you gloves like all clothing the warmth is somewhat subjective – if you have poor circulation look at a warmer glove than shown in the advised temperature, or if you are lucky enough to have hands with their own built in radiators go for a less insulated glove.
You can find more details on all our gloves HERE