Sportful are please to announce partnership with Drops Cycling Team for 2017. 
The brand will be the official Drops Cycling Team race clothing supplier this season as well as making race and replica kit available for sale.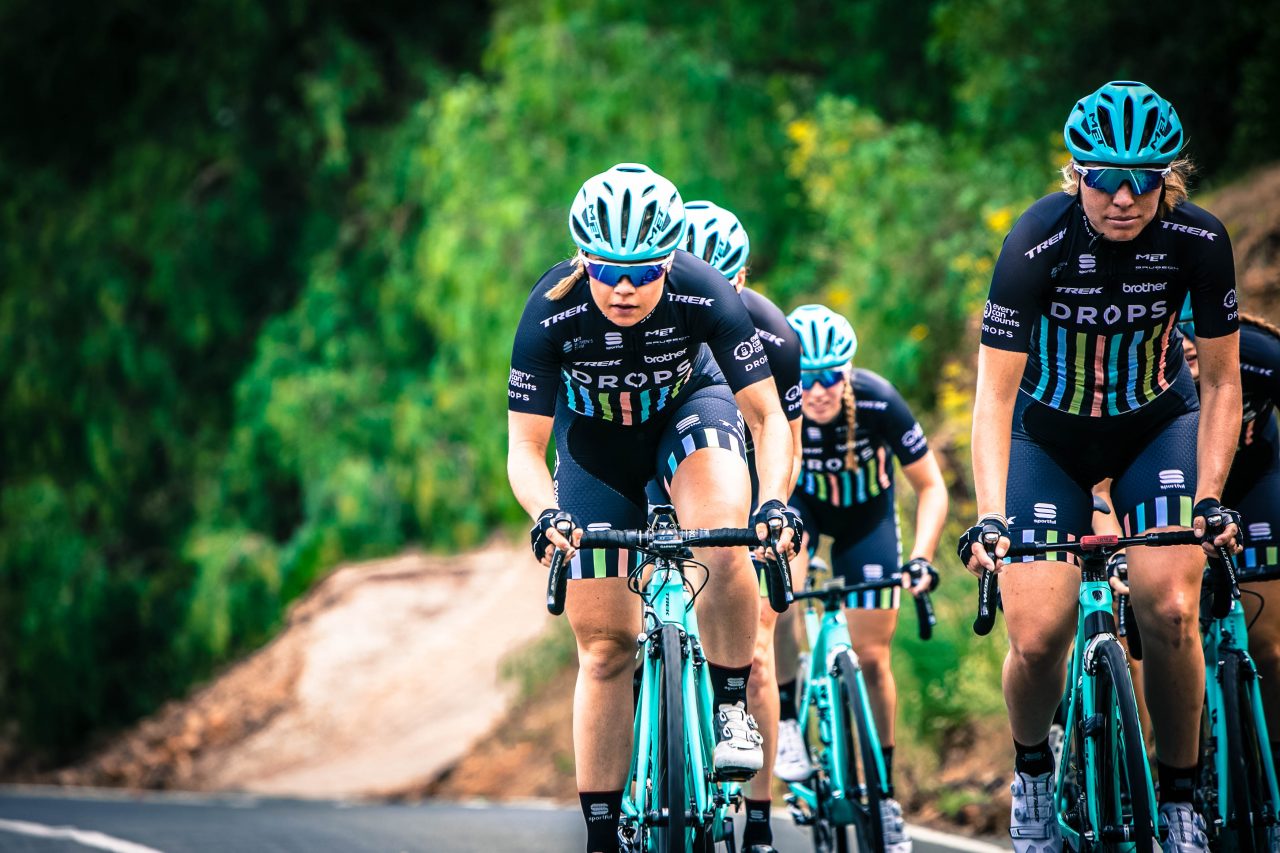 Established in 1972, Sportful have a rich history within the cycling industry providing innovative sportswear with an emphasis on designing apparel to improve performance in all conditions.
"We're really looking forward to working side by side with Sportful next season," said Team Director, Tom Varney.
 "Their experience and passion for cycling means they are the perfect partner for us. We originally planned to launch our 2017 kit at our Team Launch in February and debut it at Het Nieuwsblad. However, Sportful have pulled out all of the stops for us and we are delighted to debut the kit at the Cadel Evans Criterium and Road Race."
As well as helping to drive the sale of all Drops replica and race kit, the riders will also provide Sportful with feedback to help with evolve future racewear.  
"We have been supporting women's cycling for some time and the opportunity to increase our involvement and partner with Drops is a perfect fit, their goal to elevate the awareness of the sport is a message we can really get behind. We're also looking forward to working with the athletes as we continue to refine and develop new women's specific products. Having a women's team that is racing at World Tour level is a great asset in addition to our two World Tour men's teams"
Glen McKibben, Sportful Brand Manager
The team will be using a selection of women's specific racing products from the BodyFit Pro collection as well as race and training protection from Sportful's award winning Fiandre & Stelvio range.
Having worked with some of the biggest and best teams in the pro peloton over the years, Drops are thrilled to have Sportful on board. To find out more about the brand and to see the collection of performance cycling clothing available, visit www.sportful.com. 
---
Sportful
Sportful began as project for its founder, Dr. Giordano Cremonese in 1972, seeing a lack of technical clothing for the sports he loved he decided to make his own. His innovative clothing soon attracted interest from others and within a year he was producing kit for athletes all over the Italian Dolomites. In 1985 Sportful began it's first pro cycling partnership and have played a crucial part of Grand Tour, Classics, Olympic and World Championship victories ever since. Sportful are dedicated to making the perfect clothing for the best rides.
Drops Cycling Team
Drops launched in 2014 by parent company, Queensway Print. A printing business that began in 1973 delivering innovative and professional print to a wide portfolio of clients. Now in its third generation the family business, run by cycling enthusiasts, has developed a strong cycling niche, and so Drops was born. Drops offer bespoke cycling wallpaper, point of sale and exhibition stands, offering a complete solution from design through to installation, for the home, office, retail and exhibitions. In 2016, Drops announced the launch of their own UCI registered Women's Cycling Team, with the aspiration to be the most professional Women's amateur team in the world, providing a viable alternative to British Cycling's Academy system. The foundation of the Drops Cycling Team ethos is to create a happy and supportive environment where riders can develop and reach their true potential.