Northern California seemingly has it all….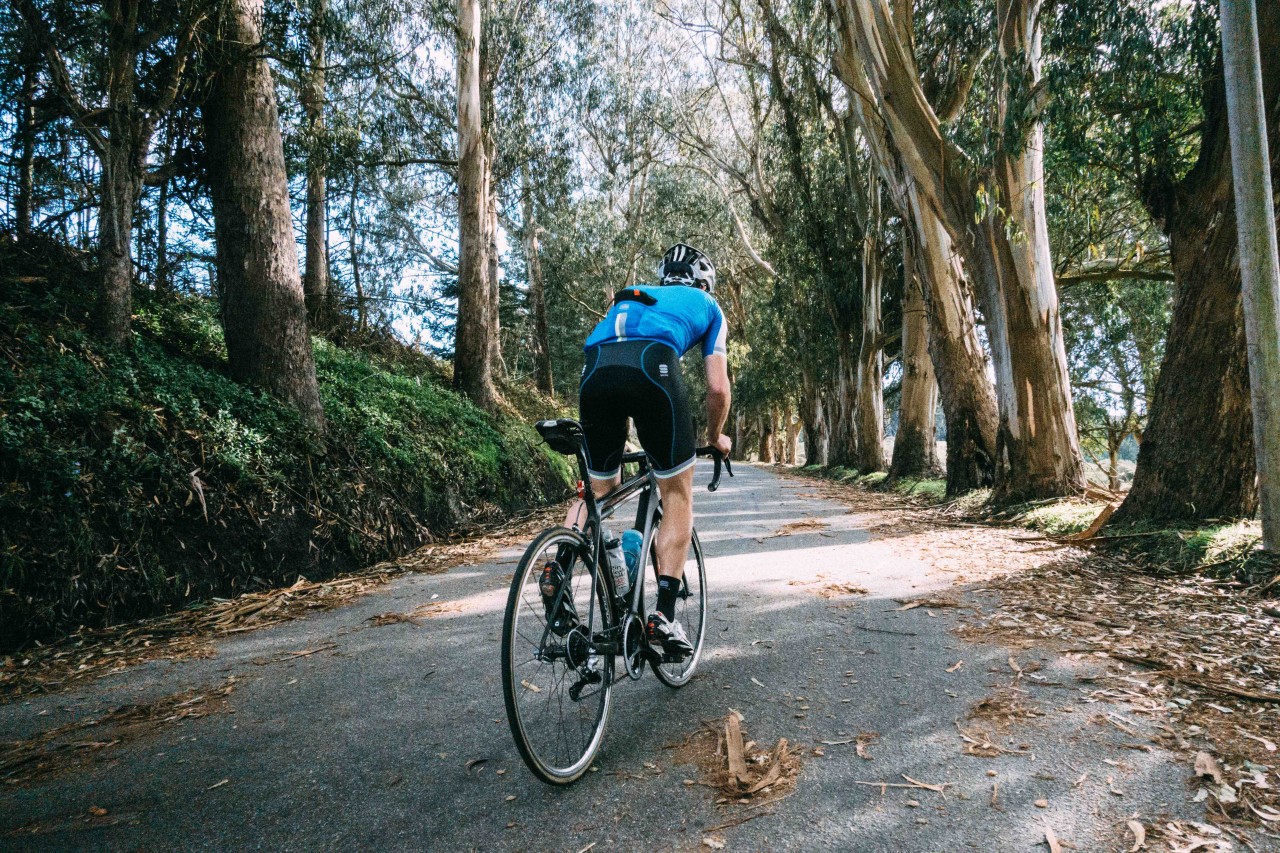 Preconceptions of multi-lane highways with congested traffic fade quickly when scenic, single lane roads are discovered. Twisty, off cambered bends, dive off the side of the hillside… the roads are non-uniformed making it all the more fun. Steep gradients lead to high-speed descents…
The scent of eucalyptus is in the air, the warmth of the sun is on your back, it's only February but for an English guy it feels like summer…
Some good laughs are had and any suffering is forgotten with the first cold Negra Modelo beer. By the time we've eaten the carne asada tacos we're planning next day's ride and dinner!
The roads that sit around Portola Valley and north of Santa Cruz need to be ridden, even the names evoke a certain appeal; West Alpine, Tunitas Creek Road, Old La Honda, Kings Mountain Road, East Zayante, China Grade…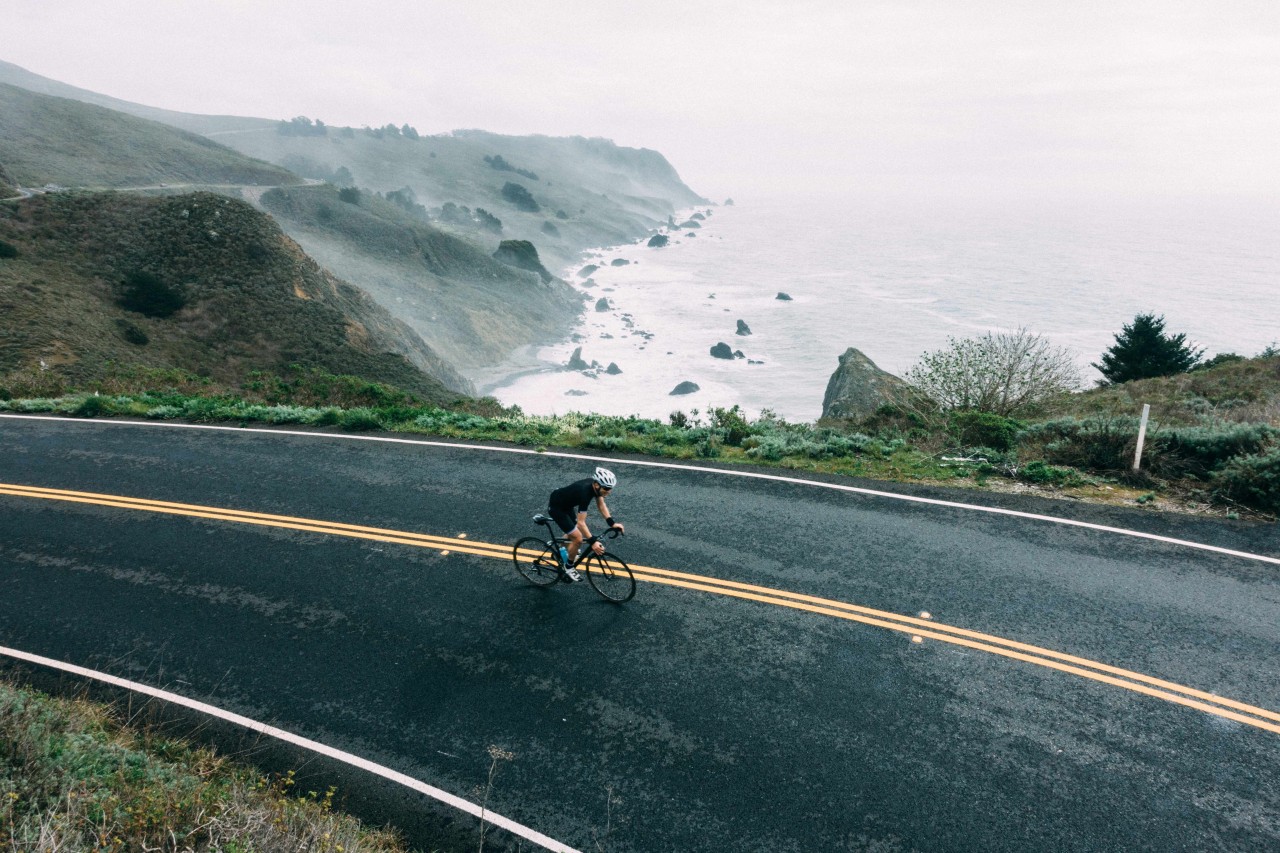 Coastal roads that leave you open mouthed in amazement…  There's a stretch of road called Shoreline Highway 1; pick this up at Muir Woods and take it all the way to Stinson Beach…
With every bend there's a breath taking view, that's seemingly too beautiful to be true. A stretch of tarmac that for the most part is a downward roller coaster of a ride, hugging the coastal cliff…
I can't think of any man made objects that enhance the natural scenery that surrounds them, except one.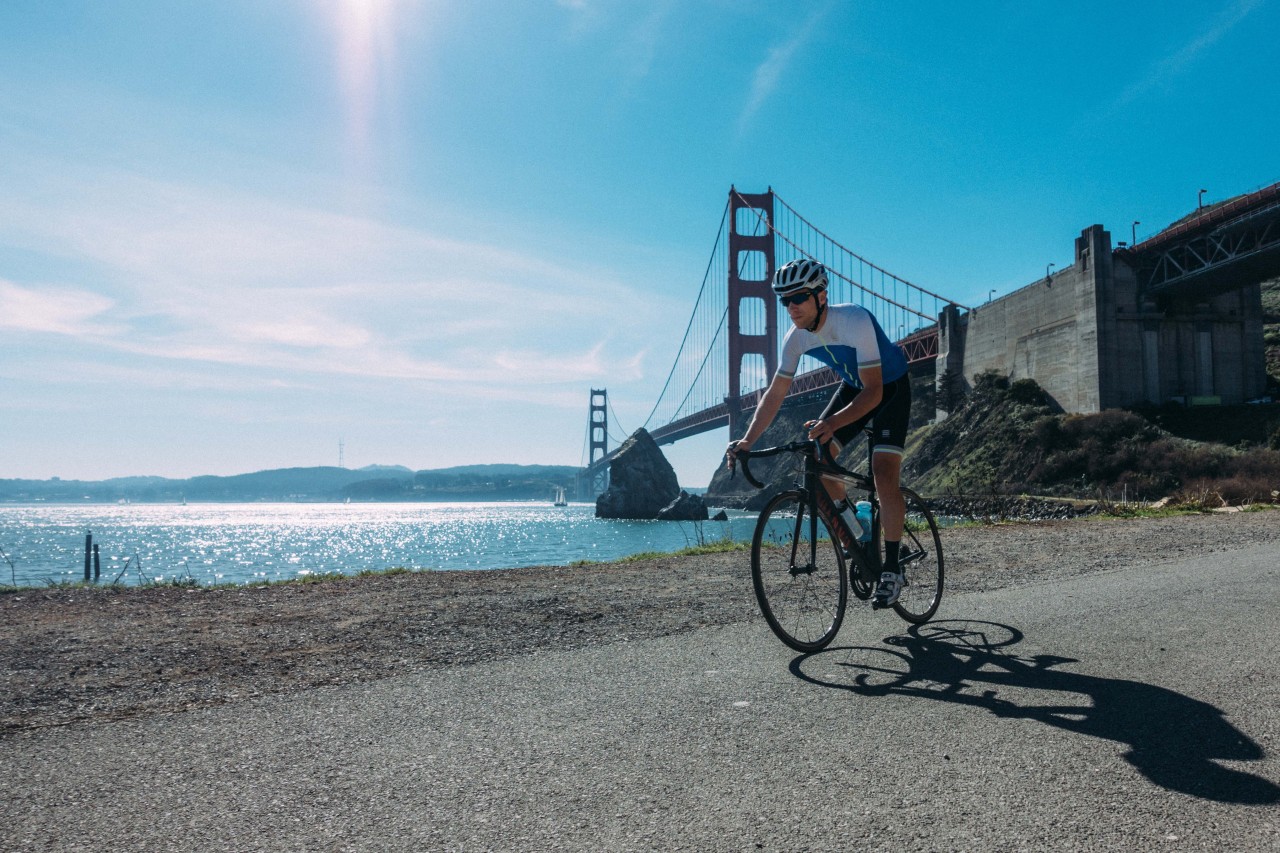 The Golden Gate Bridge sits perfectly against the Marin Headlands, the orange tone against the green hillside is near perfect.
Ride across the bridge taking in the views with a mindful eye on all the other tourists and commuters doing the same…  And onto Mill Valley, Mount Tamalpais  (and eventually Joe's Taco Lounge)
As urban riding environments go, San Francisco is challenging, with steep gradients throughout the city but it can be a lot of fun…
San Francisco has seen a few car chases; Bullitt, The Rock…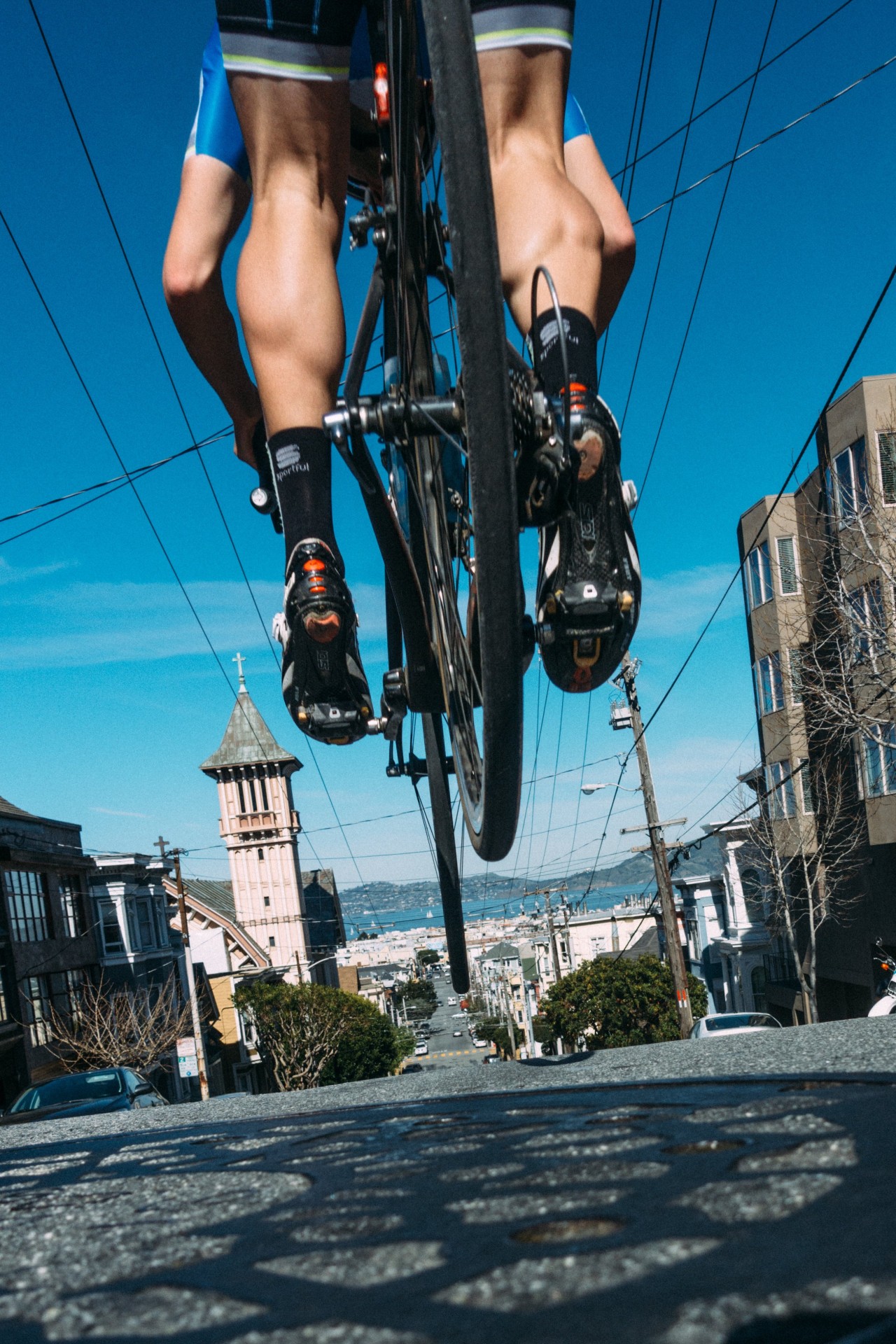 Now everyone wants to be Steve McQueen but with no Mustang to drive we took to riding around the streets on our bikes…. Tyres weren't exactly screeching and no was arrested… but some good laughs were had.
So with thanks to Taylor, Ben, Luc, Judy and everyone else we rode bikes with…
Words: Paul Whitfield
Photo Credits: Taylor Tulip-Close
Paul wears Sportful BodyFit Pro Race Jersey & Ltd Bibshorts, Fiandre Light NoRain Short Sleeve and R&D Socks.
You can see the summer 2015 collection on Sportful.com