It's that time of year again when we reflect on everything that happened over the last 12 months in the Sportful world, looking back it's been a good year!
Here's our top 10 'Sportful Moments' for 2015
1.
World Champion – Peter Sagan.
Kitting out the world champion is always special for a clothing manufacturer, what makes it more special for Sportful is that it's our 10th World Champion and it's the hugely talented Peter Sagan! We've worked hard on his clothing for next year, making sure he still has all the performance, comfort and protection whilst proudly showing his stripes. This is one World Champion that won't be cursed.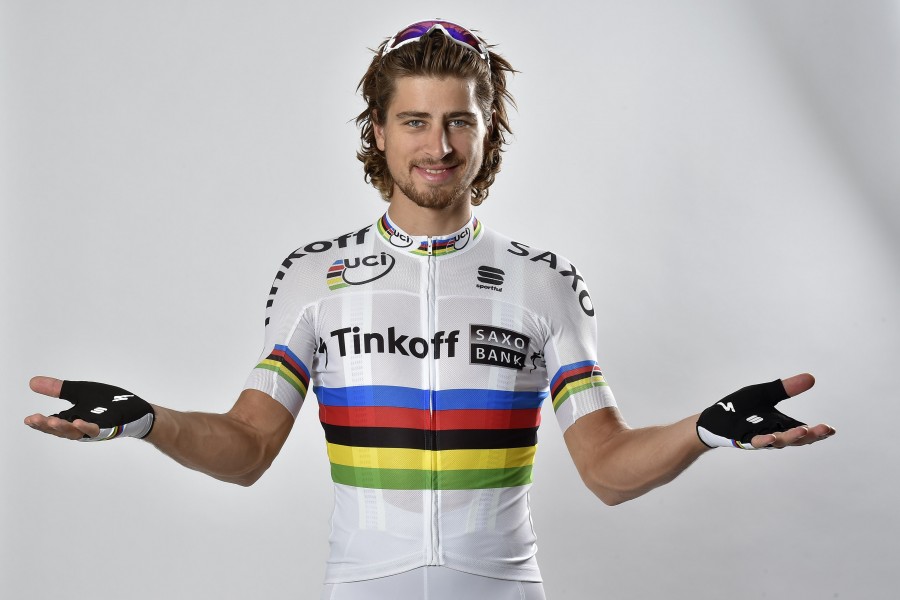 2.
Giro d'Italia Victory – Alberto Contador.
If the Giro d'Italia wasn't the most exciting race this year we don't know what was, the battle for the GC was incredible and the riders had everything thrown at them from crashes & injuries to bad weather. Despite a dislocated shoulder, some sly tactics from other riders and some tough condition, Tinkoff Saxo's Alberto Contador fought hard to take the Maglia Rosa in 2015. We can't wait to see what he will do in 2016!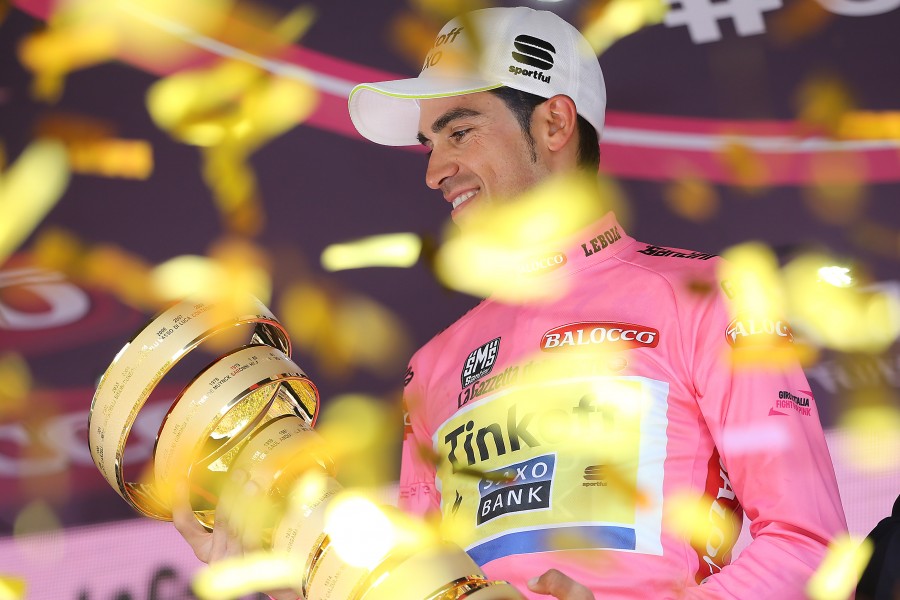 3.
Fiandre Extreme NeoShell – THE jacket.
When we finished designing and testing the Fiandre Extreme NeoShell® Jacket we thought 'this is THE jacket' – something that would replace all the windbreakers that don't breathe, heavy insulation jackets that suck up water like a sponge and hardshell jackets that flap about in the wind. First tests with Tinkoff Saxo were so positive that they ordered them immediately for 2016. Then when the first reviews came out in the press we were even happier with their verdicts –
"It'll replace all your current winter tops and jackets in one fell swoop. It's all the jacket you need for the variable winter weather." Road.cc 
"Outstanding performance in the cold and wet" ProCycling
Find out more about the Fiandre Extreme NeoShell® Jacket HERE.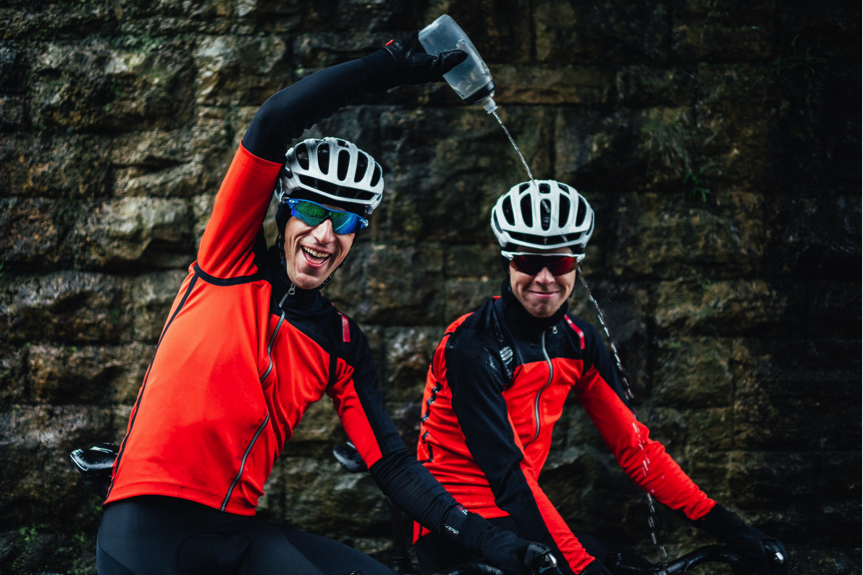 4.
Granfondos.
Whether it's our own annual Sportful Dolomiti race or some of the other great Granfondo rides in the calendar, there's nothing like tackling a challenging route with thousands of likeminded riders. Closed roads, stunning scenery and the well deserved feed stations make it an unforgettable atmosphere, if you haven't done one yet get signed up for 2016 – you won't regret it!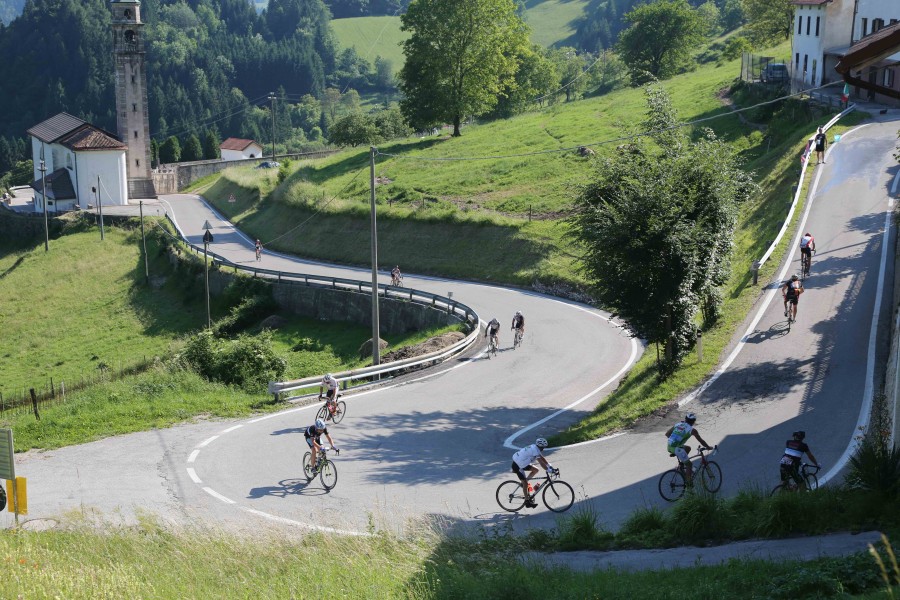 5.
Sagan Day.
Shortly after his victory in Richmond, Sportful were honoured to have Peter Sagan visit our headquarters here in Fonzaso, Italy. Of course we couldn't just 'pop the kettle on and buy some nice biscuits' so we hosted a whole day of celebrations and a few other famous faces dropped in too, including double world champion Paolo Bettini and Trials World Champion Vittorio Brumotti, needless to say it was a pretty fun day!
You can read more about it and see the video HERE.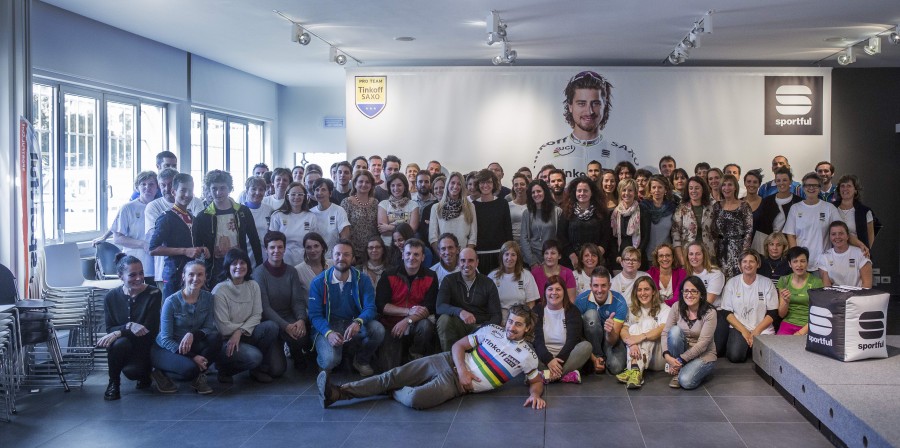 6.
Fiandre Day II – Il Lombardia.
Our first 'Fiandre Day' event was held on the roads of the Belgian Classics that our foul weather range is named after, this year we brought it closer to home, celebration our very own 'spring classic' (that happens to be in autumn….) Il Lombardia. After a great day watching the pro teams flying up the Muro di Sormano (There wasn't a single rider that went past that didn't look in agony!) and seeing Tinkoff Saxo test the new Fiandre Extreme Jacket, our intrepid guests then took up the challenging course with their guides from Tinkoff Saxo the next morning. Basso, Kreuziger and Paulinho led the group along the shores of Lake Como, climbing the Madonna della Ghisallo and finally up the dreaded Muro. It was a great test of Fiandre breathability in the unseasonably warm October day and definitely memorable.
You can read more about it HERE.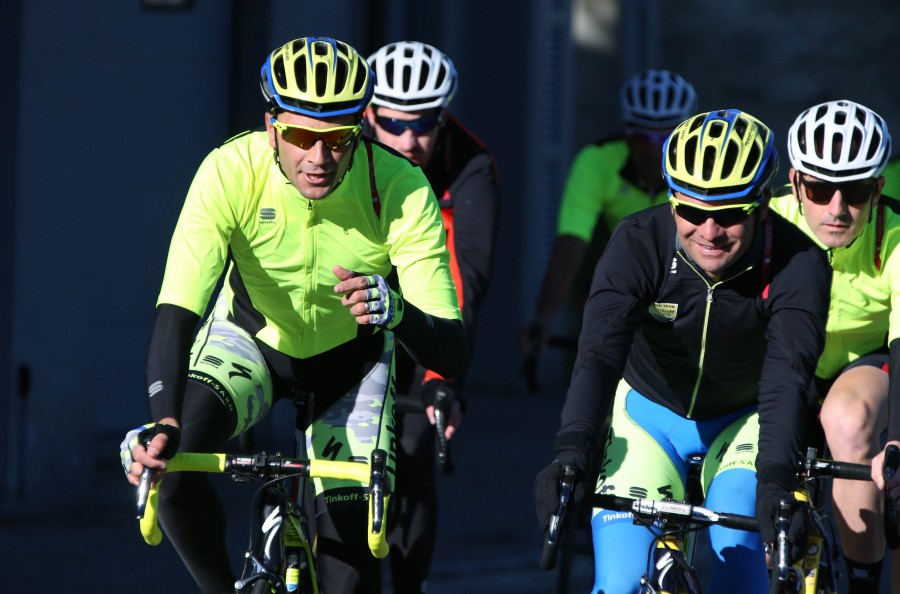 7.
The 2016 collection.
We've revamped some old favourites and introduced some great new concepts for 2016.  In R&D there's a new jersey and shorts designed for Epic rides, some bold new graphics in BodyFit & Gruppetto and some new pieces in Fiandre, including more Women's specific kit and some lightweight NoRain shorts, we will show you more soon, watch this space…2016 is going to be a great year for riding!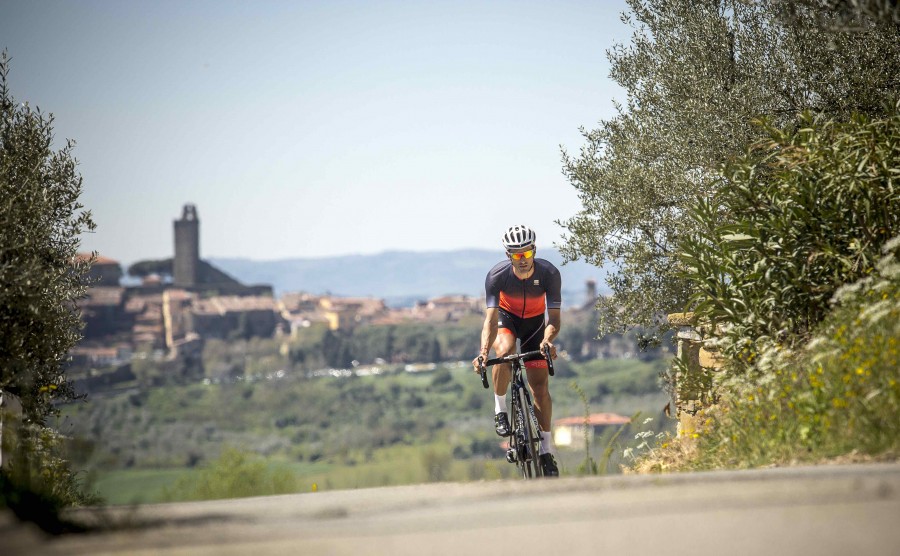 8.
The Wall of Fame.
We've had a lot of big names wearing Sportful over the years and many of them still visit the factory, this year following a bit of refurbishment we decided to put in a 'wall of fame', it's filling up fast with World Champion Peter Sagan being the first to sign and names like Paolo Bettini, Vittorio Adorni and Davide Cassani already inked.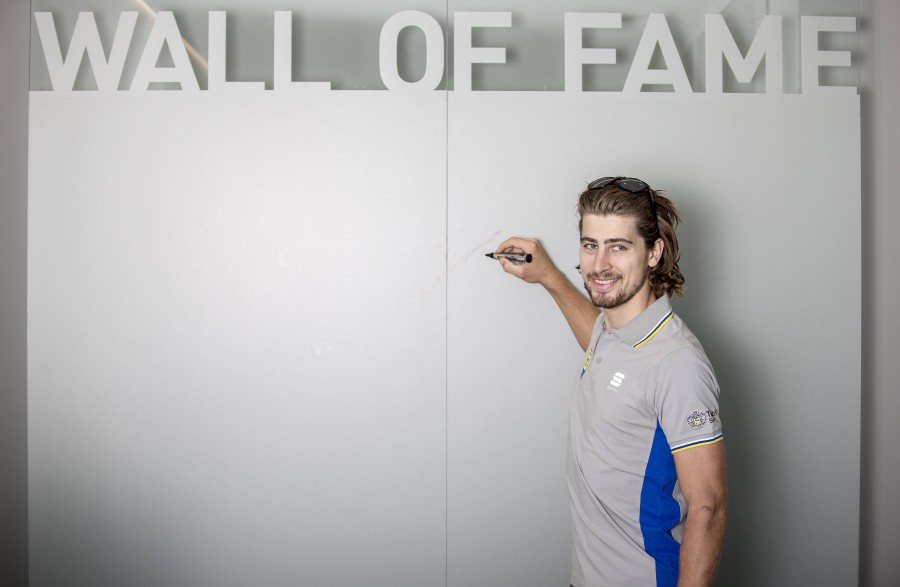 9.
Datcha! Tinkoff Dazzles.
Let's face it, Tinkoff kit has never been known as 'subtle' but the 2016 'La Datcha' training kit is next level loud! The team came to us looking for something that stands out and it's pretty clear we delivered!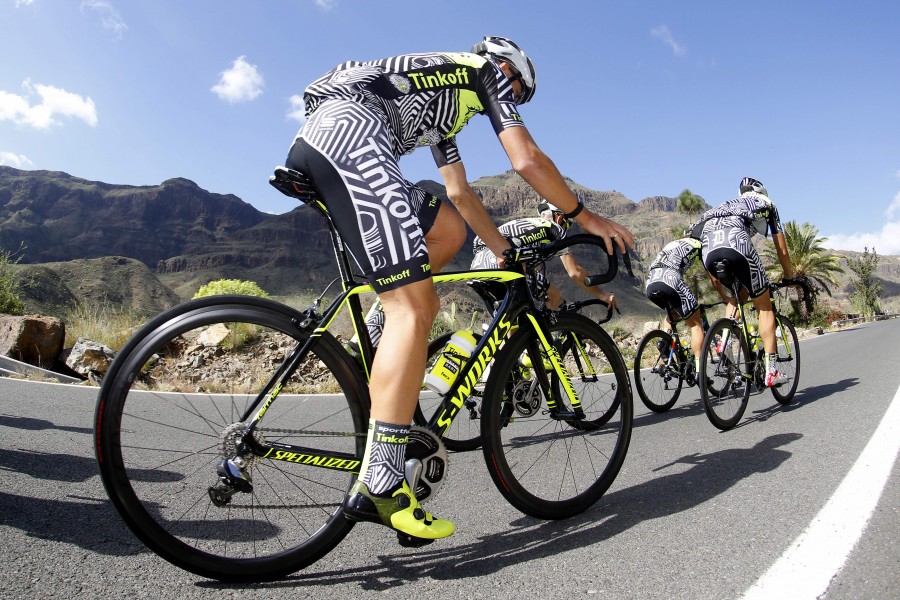 10.
Riding with friends, whatever the weather.
For all the big events, races and new products at the end of the day there's nothing better than going out riding with your mates, we've had some great rides with friends this year, from epic days out to lunchtime spins, here's to plenty more of those in 2016!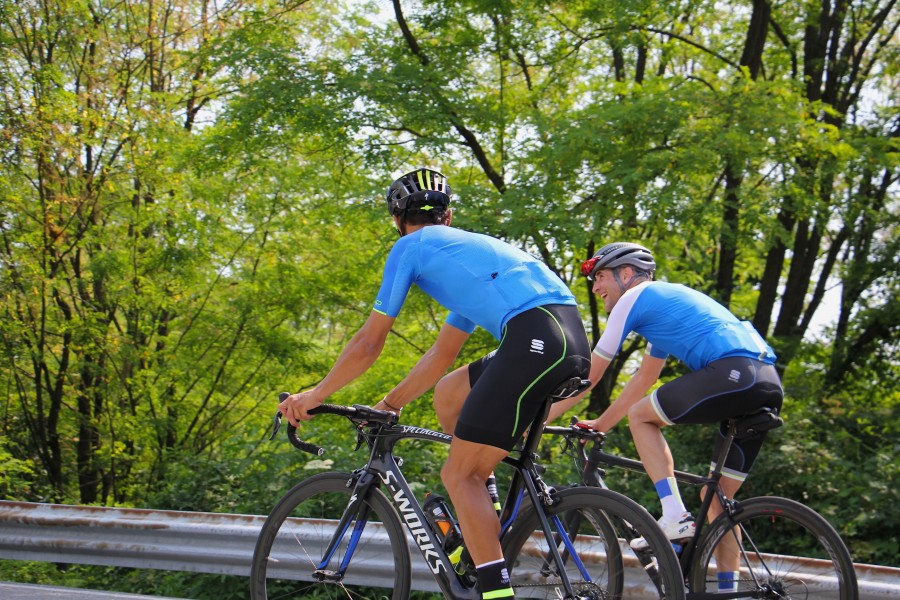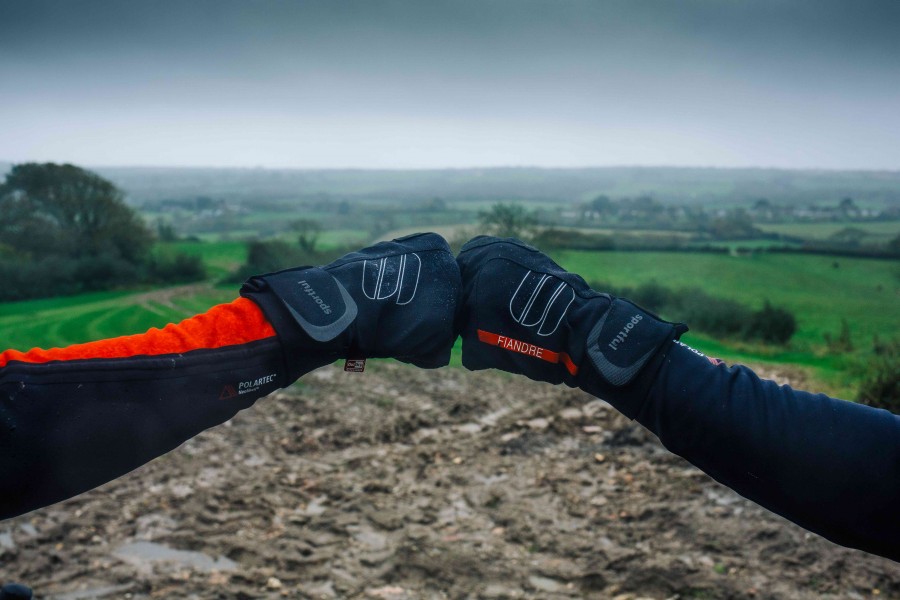 Photos – POCI'S, Bettini Photo, Taylor Tulip Close, Augustus Farmer, Fabio Bozzani